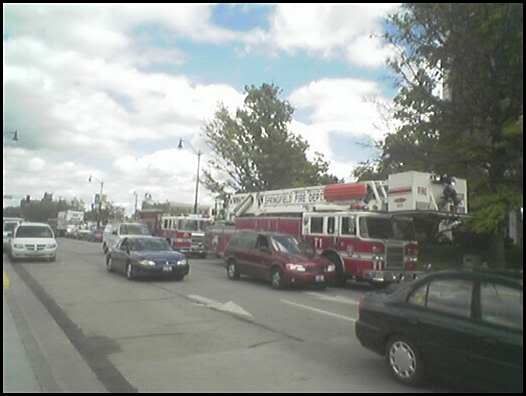 Photo: Springfield, IL Hazmat Response To Anthrax Scare At Horace Mann
Update: The Suspected Anthrax Powder Turned Out To Be Only Baby Powder
Terrorism hits a major employer in Springfield, Illinois - Horace Mann Educators.
It was announced today that an envelope containing a powdery substance was delivered, and opened in the mail room at the company's Home Office located in downtown Springfield.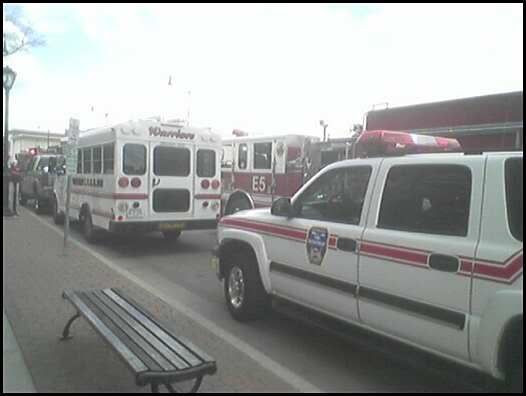 Photo: Springfield, Illinois' Hazmat Team Test A Suspicious Powder For Anthrax - 2005



The Springfield Police Department, and Springfield Fire Department's HazMat team was dispatched. Two test were made on the powdery substance, the first came back "positive", while a second more precise test came back "negative". Paul Wappel, PIO for Horace Mann announced the second test indicated that the substance was "benign". A third test will be conducted before Employees return for business tomorrow.


Photo: Springfield, Illinois' Hazmat One On Duty During Anthrax Scare at Horace Mann

All of the hazy photographs included in this post were captured by a low resolution camera phone.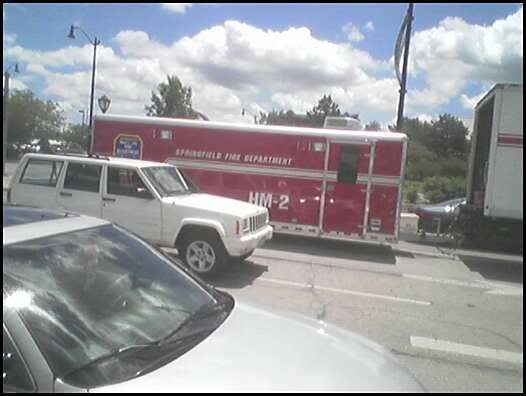 Photo: Springfield, Illinois' Hazmat Two Truck Parked In Front Of Horace Mann Co. 2005
During the Anthrax scare the basement level, which includes the the mailroom was closed. Air conditioning was shut off, the building was locked down, and Home Office employees were sent home early.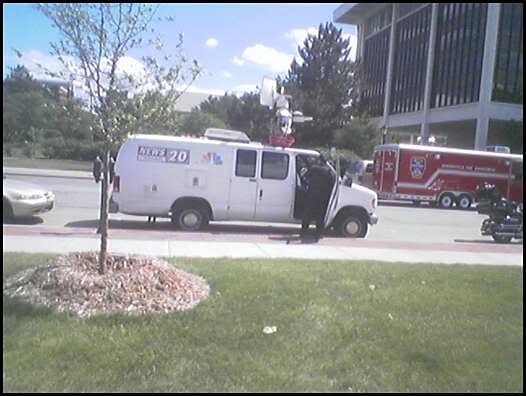 Photo: Local Media (WICS 20) Conducted Interviews With Horace Mann PIO & CEO
he Village of Jerome, Springfield, Central, Illinois, Local, State, Political, Politics, Commentary, Blog, Satire, Photos, Downtown, Fire Department, Police Department, Anthrax, Biological, Chemical, Attack, Terrorism, Horace Mann, Insurance, Financial, Evacuation