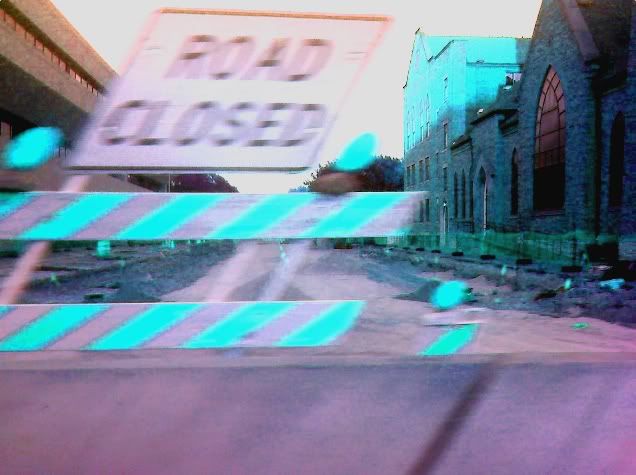 Capitol Avenue & Seventh Street - Springfield, Illinois' Prostitute Row
The street which lay between Springfield, Illinois' Municipal Library, and Founder's Church is officially known as Capitol Avenue, but local folks know it as "Prostitute Row", or "Tootie Row" as the children like to call it.
Each night dozens of the city's prostitutes descend upon Capitol Avenue seeking protection from abusive pimps, crazed drug addicts, and a serial killer who is believed to be preying upon Springfield's homeless, and its ladies of the night.
Downtown Springfield, Illinois' Capitol Avenue was once a sedate, and proper neighborhood bordered by Founder's Church, the church that Abraham Lincoln's family attended, the city's Carnegie Library, now called Springfield Municipal Library, and the City of Springfield's Police Department headquarters.
Yet, as the city's tourism business declined in the 1980s so too did the historic Capitol Avenue area leading to a slow invasion of drug dealers, prostitutes, wanders, and troublemakers.
During the 19th century, when Capitol Avenue went under the name of Market Street, children and their parents would stroll down the narrow road to visit the historic Abraham Lincoln home. Today few visit the street during the evening hours despite the police presence.
Out of desperation Springfield, Illinois' city council obtained Federal and State grants in order to have the entire street torn out.
The project, only partially completed, appears to have worked. Without pavement, and with the street blocked off, there is no longer a way for Prostitutes, and their Johns to conduct business. While office workers, church goers, and library patrons may be inconvenienced the area overall has seen a dramatic drop in violent and drug related crimes.
Let's hope the city of Springfield, Illinois has a better plan than simply tearing up a road to deal with the city's large population of prostitutes. Many believe that prostitutes have simply relocated, and that the millions of tax payer dollars spent tearing up Capitol Avenue was simply a pork barrel project with no justification.