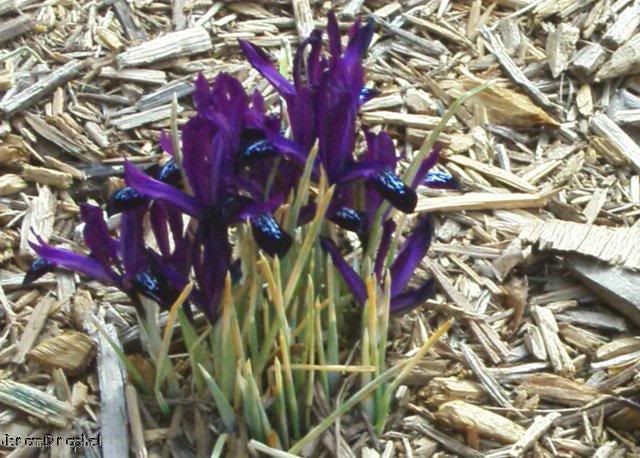 Photo: January Snows Bring February Flowers
A groundskeeper told me that as long as it doesn't snow that this flower (pictured above) should do alright. This flower has taken advantage of the mild 2005-2006 Central Illinois Winter to get Spring started in this last week of February.
I failed to ask the groundskeeper which variety of flower this is, but I like that dark purple color! It looks like a goth flower, if a flower could be gothic!
Photograph taken February 28th, 2006 in downtown Springfield, Illinois.