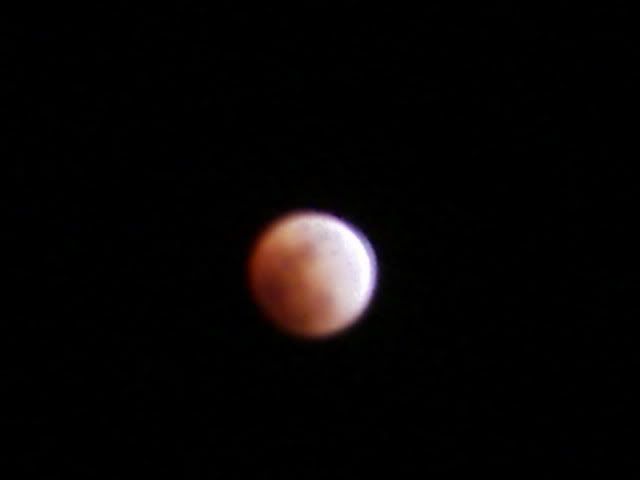 Photo One - Taken From Inside A Warm House Just About 9:00 P.M. Central
I took these photographs on the night of February 20th, 2008 from Jerome, Illinois. This lunar eclipse will be the last one for awhile for those living in the U.S.
Temperature outside is just 12 degrees Fahrenheit - which is bitterly cold for all those on the metric system.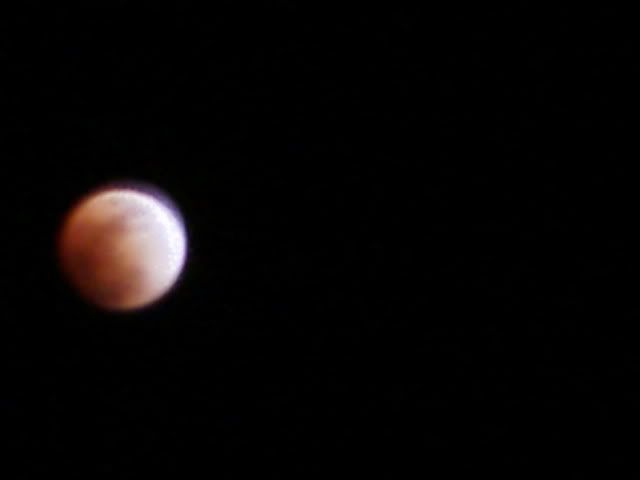 Photo Two - Taken Outside - In Socks and T Shirt In The Bitter Cold
I took these a few minutes ago. The lunar eclipse is ongoing.
This time I'll put on my winter clothes, and some shoes and try to snap a few more photos of the ongoing February 20th, 2008 lunar eclipse. This will be the last lunar eclipse visible to the entire U.S. until 2010. Not sure if that means that it will be the last for North America until then, but still I want to catch some more photos.
I need to use a tripod!
Wish me luck, I'm heading back into the darkness to hunt me some more lunar eclipse photos.
O.K.
I'm back!
Here's one more.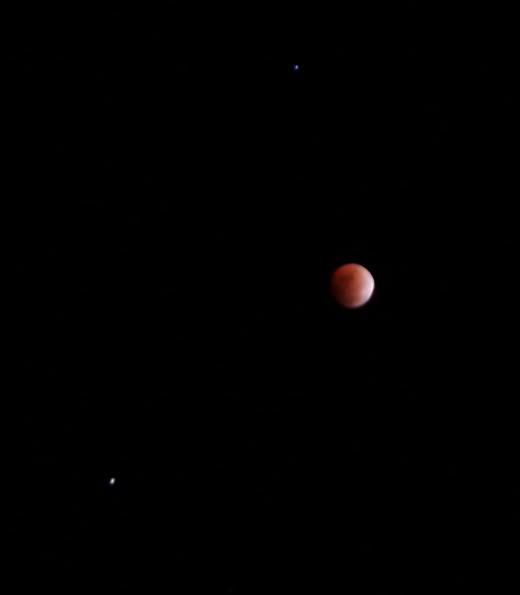 I like this because it shows Saturn as well.
Don't ask me which one is Saturn. I believe it's the "star" on the lower left, but I'm too lazy to look it up.
Well, that's it for lunar eclipse blogging for awhile.