I love the beauty of a uncluttered urban skyline. This photo is of the Abraham Lincoln Presidential Library and Museum Parking Garage Gate. The photo looks west down Madison, from the corner of Madison, and Sixth Street.
In the first photo I edited out the utility poles, and power lines. I also include the unedited photo for comparison.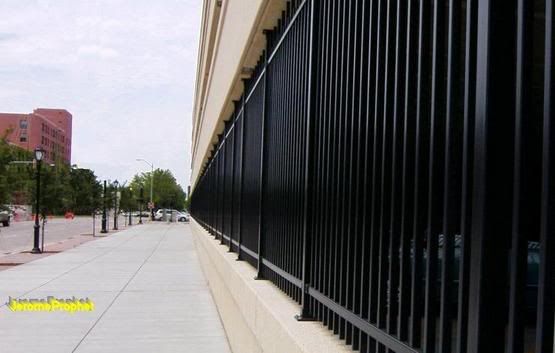 Why I hate utility poles? One example below.
Millions of dollars have already been spent remaking downtown Springfield, Illinois. Millions more will be spent in the coming years. Despite these efforts, the overlooming utilty poles, hanging about, always remind us that Springfield has a long way to go.