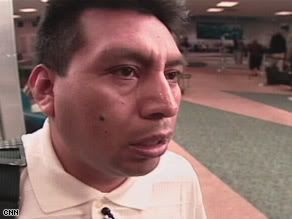 CNN Photo: Pedro Zapeta
The story of Pedro Zapeta has my blood boiling.
Check out Pedro's story on
CNN here
.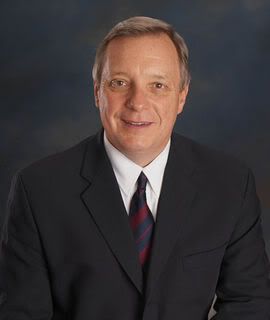 Photo: Senator Dick Durbin
Dear Senator Durbin (edited),
I have just become aware of the story of Pedro Zapeta, an illegal immigrant from Guatemala who has recently become the subject of national news coverage.
While I whole heartedly agree that Mr. Zapeta needs to be deported, I feel that we must return to him the $59,000 (minus any taxes, and penalties he may owe) which this poor man spent the last eleven years earning as a dishwasher.
Washing dishes is a thankless, dirty, and difficult job, but it is honest work.
This poor man was earning just $5.50 per hour!
His life's dream was to work hard, to live on practically nothing, to save his money, and then return to his home town to help himself, and his family to rise above their current station in life.
He was caught trying to take his money out of the country without declaring it, and so now he has lost the fruits of his labor, and his sacrifices to our federal government.
This is wrong, down to the very core of it, this is wrong!
I don't know what you can do to help this man, but if you could do anything at all, if you deem it reasonable then please do.
.
.
Don't know what the Senator can do, but this kind of thing gets me riled up.