JeromeProphet Digital Art - Psycho Butterfly
Real men like butterflies. I snapped some photographs of a beautiful yellow and black butterfly fluttering upon a patch of pink flowers. It was a remarkable sight as nearby was a Monarch butterfly - one of the largest, and most beautiful I had ever seen.
I digitally modified one photo, and present it here as Psyho Butterfly - a play on the word Psychedelic.
The butterfly dominates the foreground while a modern high rise office building lends its pattern to the background. The photograph was taken in August of 2008 in downtown Springfield, Illinois.
The photograph below was take of a Monarch butterfly using my camera phone at two mega pixels. Both the yellow and black butterfly above, and the Monarch were taking advantage of the flowers in Horace Mann Plaza.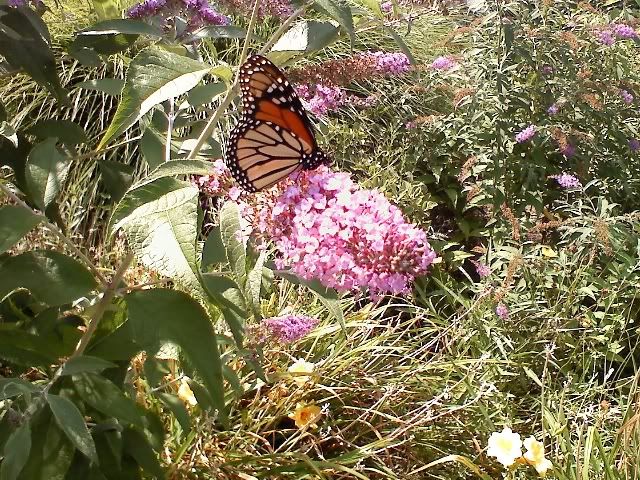 Monarch Butterfly - August 2008 - Downtown Springfield, Illinois