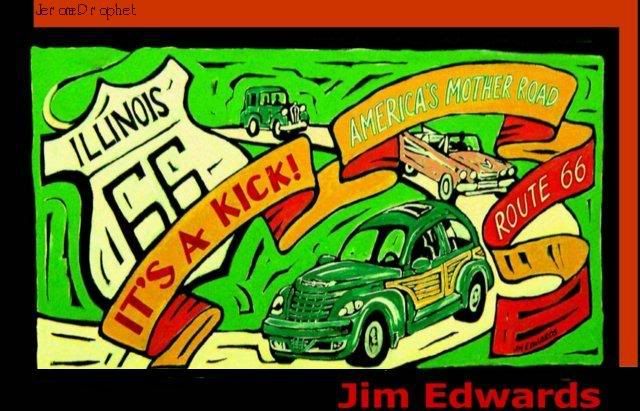 Painting (Edited): The Mother Road by Jim Edwards
Jim Edwards is curator of the H. D. Smith Gallery which is located in the Hoogland Center for the Arts in downtown Springfield, Illinois. The photograph above is edited, and digitally enhanced for this Internet posting. The actual painting does not include the red and black frame, nor the overlarge artist name. To view the actual painting check out the H.D. Smith Gallery where the piece is part of the "Six by Six" Art Display.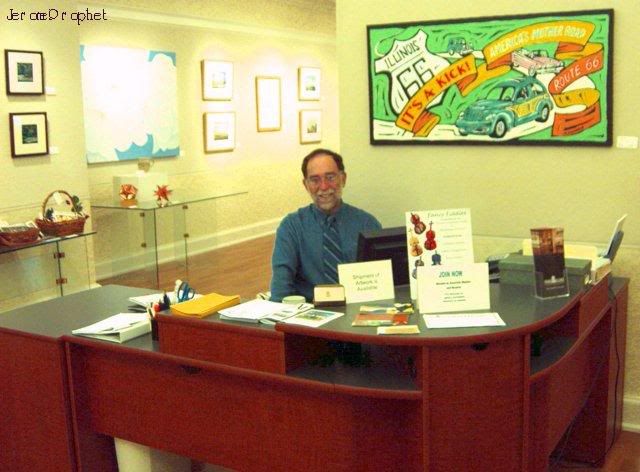 Photo: Jim Edwards at Desk in H.D. Smith Art Gallery Oct. 2005
The painting hangs just behind Jim's beautiful, and well organized, wooden desk located in the center of the gallery. What a place to work? I can only imagine!
The painting was still available for purchase as of October 13th, 2005, and free for the viewing of course.