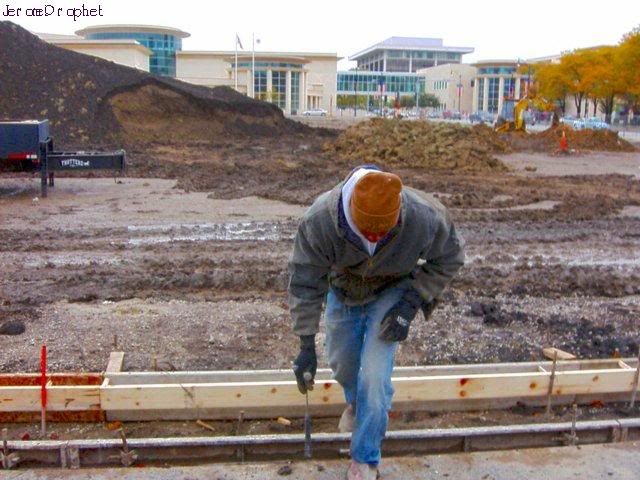 Photo: Construction Worker Installing Frame for Curb Along 5th Street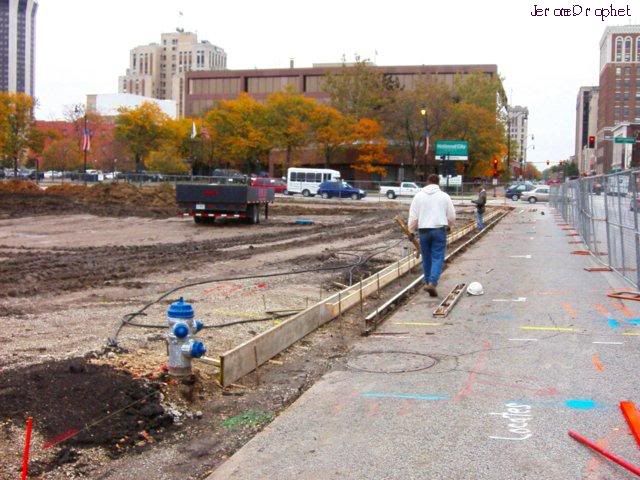 Photo: Springfield, IL Union Station Park Project 10.21.05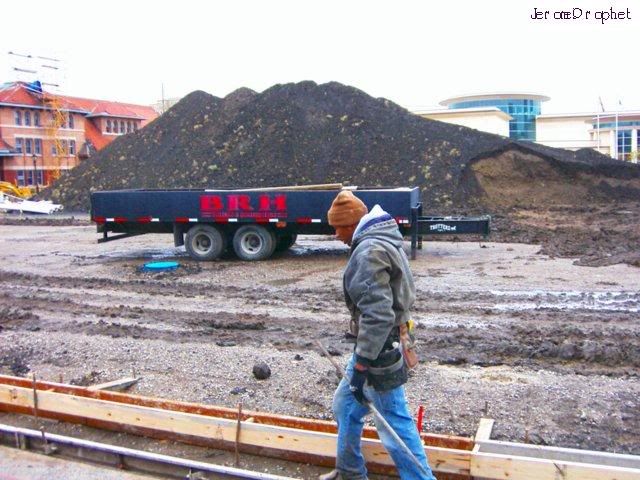 Photo: Work Contiues on ALPLM Union Park Project Despite Weather
The rapid pace of work which has been evident for several weeks at the Union Station Park Project has been slowed by the recent downturn in weather conditions here in Springfield, Illinois. However, work does continue.
The huge mound of topsoil which BRH has trucked in for the Union Station Park Project is now a giant mound of mud. I doubt this complication will present much of a problem for BRH as the rainy season soon comes to an end here in the Central Illinois. BRH now must face the coming of colder temperatures.
The photographs for this post are of workers installing a wooden frame which will be used in the coming days for the pouring of a new curb along Fifth street.
The photographs which appear in this post were taken on Fifth Street between Madison, and Jefferson Streets on the west side of what will be Union Station Park. Union Station Park is a part of the Abraham Lincoln Presidential Library, and Museum Campus located in Springfield, Illinois.
All photographs were taken on Friday, October 21st, 2005 by JeromeProphet.