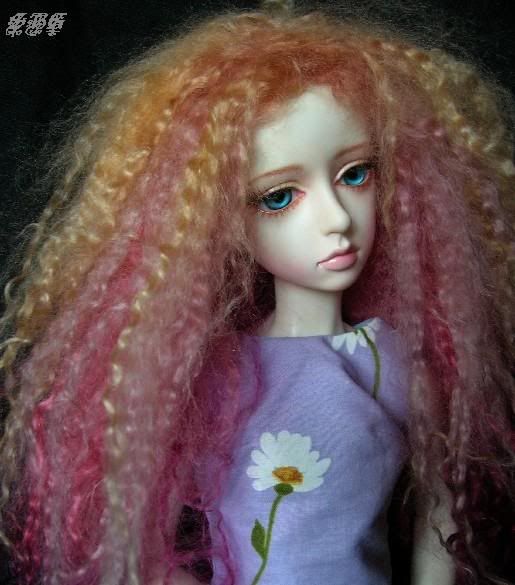 Photo: Ashley - It Really Is All About You!
Normally I don't post on the subject of dolls, but these dolls caught my attention. I believe these high fashion dolls are one of a kind artistic creations. Here's a
link to the photo source
.
I don't believe these dolls are ever intended to be played with by a child, but imagine if you could get your hands on them, and gave them to that special child.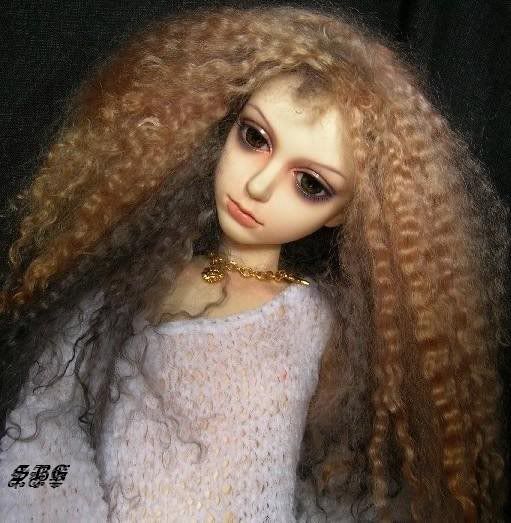 Photo: Brittney - Heroin Is Sheek!
I'd say the effect would be positively evil.
I'm not stating that the dolls aren't beautiful, because they are. Yet it appears that despite their innocent faces something doesn't seem quite right about them. There's a little something about the way they stare back which has me a bit unsettled. I'm worried a bit about them. Are they naturally thin, or do they have an eating problem? Are they naturally pale, or are they in poor health. Is that attitude I sense, or are they screaming for help?
I suspect that Barbie wouldn't have much time to ask such questions. She's a bit old fashioned, but she also keeps active, and has a career. Her body is way out of proportion, and she's way too thin, but she is so incredibly active that one can see that she is in very good mental, and physical health.
Photo: Emma - At The Edge Of Sanity!
These dolls on the other hand seem preoccupied. I just can't see these dolls eating an entire hamburger. It just wouldn't be right.
I'd say many preteen girls look very similar to these dolls, and most hope to look like these dolls when they grow up. Girls become obsessed with their weight earlier than ever. Despite what we'd hope many parents of little girls wouldn't mind their children looking as thin as these dolls appear. While there's a huge number of obese children in the United States there are millions of little girls, and teens starving themselves just to look like something similar to what these dolls look like.
If they are "lucky" they achieve their goal of being thin, and find that they must constantly maintain that appearance. They become "preps", who then terrorize all the normal, and obese girls - a form of dominance behavior.
Sadly, starving themselves isn't always enough, so there's cutting. These dolls may have a reason they look so pained - I wonder what their arms look like.
The numbers of girls in their early teens who are starving themselves, cutting themselves, and in therapy for depression is disturbing.
The dolls in this post would weigh maybe seventy pounds if they were real. Can you imagine what the designers of these dolls were thinking?