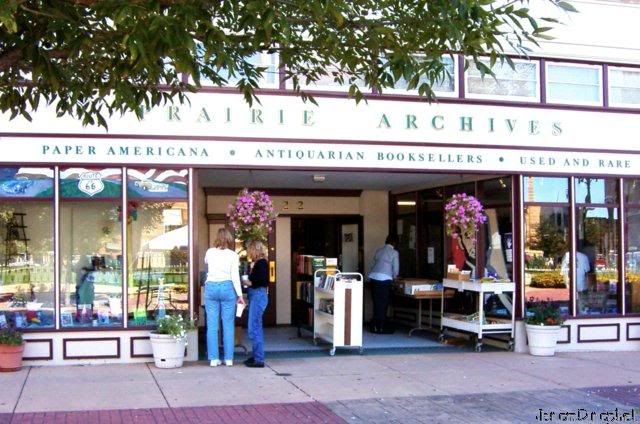 Photo: Prairie Archives Old State Capitol Plaza Springfield, IL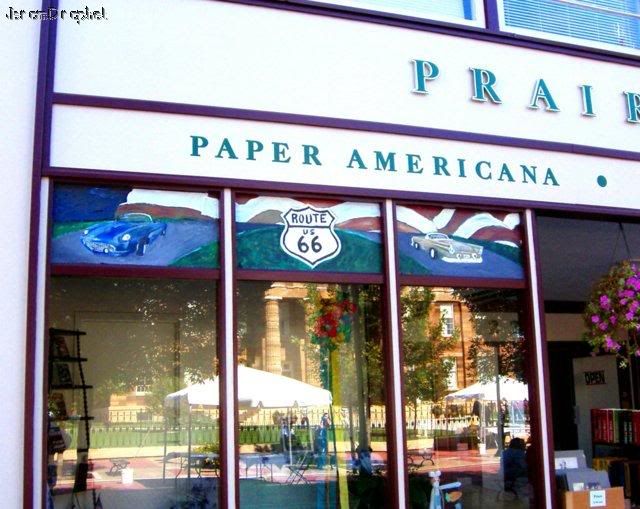 Photo: Richard Kohlrus' Prairie Archives Window Mural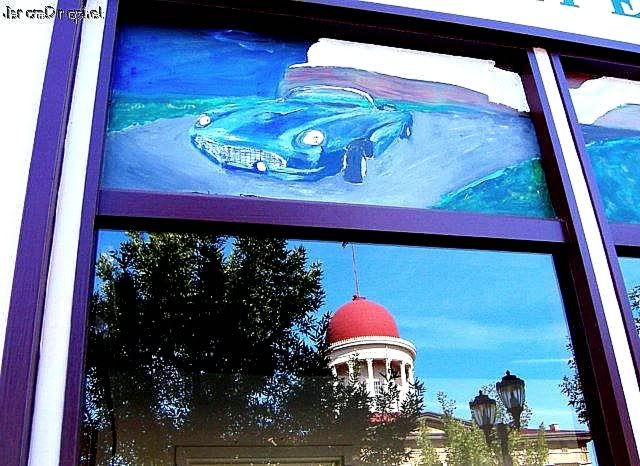 Photo: Richard Kohlrus' Prairie Archives Jaguar
Richard Kohlrus is the artist behind the Route 66 Mother Road Festival mural which adorns the Prairie Archives window on the Illinois' Old State Capitol Square.

Prairie Archives is a wonderful way to spend hours searching through stacks of thousands of old books, periodicals, and other printed materials. Prairie Archives owner, John Paul has transformed Prairie Archives into a Internet clearing house for antiquarian books. Before venturing into online book sales Prairie Archives was almost exclusively dependent upon the local demand in marketing its printed materials.

While the Prairie Archives still has the look, and feel of the used book store, it's very much operating a bustling clearinghouse of used books behind the scenes. Most books sold by Prairie Archives are never seen by the casual visitor to the store.

The owner holds a Ph.D., and was curator of the Illinois State Museum located in Springfield, Illinois. The building which currently host Prairie Archives was put to use for several years by Springfield's Lincoln Library during replacement of Springfield's Carnegie Library with the construction of the Springfield Lincoln Library back in the 1970's.

Prarie Archives for many years hosted Mike Manning, a local artist who resided, created his art, and ran his business out of the loft above the main entrance of the building. Mike Manning's artistic oasis is now located near the intersection of Seventh, and Lawrence just down the street from the Abraham Lincoln historic neighborhood.