Slide Show of Digital Renovation of Penny Lane Mural
This post features a Grateful Dead Bear which is positioned within the large Steal Your Face Skull at Penny Lane. Penny Lane is located in Springfield, Illinois. I'm focusing just on the Bear, and will feature the Steal Your Face skull later.
.
.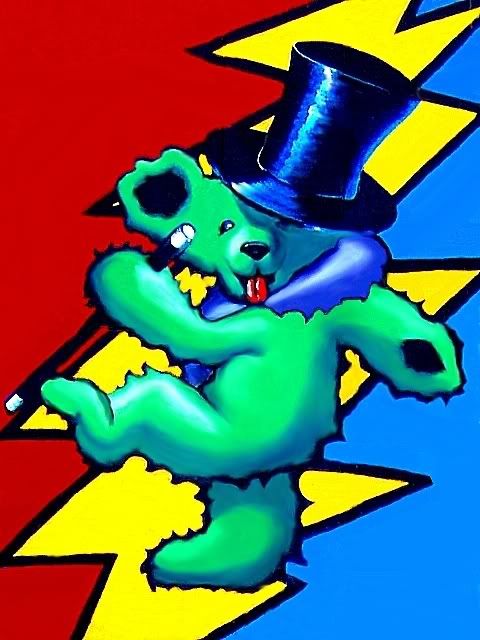 Digitally Restored Steal Your Face Grateful Dead Bear
.
Despite any digital magic used during this restoration series the original mural is much better. Even though the mural needs work it's still a work of art. Catch it at Penny Lane on South Macarthur Blvd.
.
.
Penny Lane's Grateful Dead Bear
.