Photo: Children Running to ALPLM
The following text was obtained from
Halverson Construction Inc,

Photo : Welders Prepare Pilings Before Crane Lift
Union Station | Rehabilitation and Historic Restoration
Rehabilitation of the Historic Union Station facility in Springfield, Illinois, as part of the Abraham Lincoln Museum Complex. The project includes: construction of a new 100 foot masonry clock tower; underpinning of existing footings; replacement of the existing roof; interior renovations; and all exterior sitework and streetscape. General Contractor.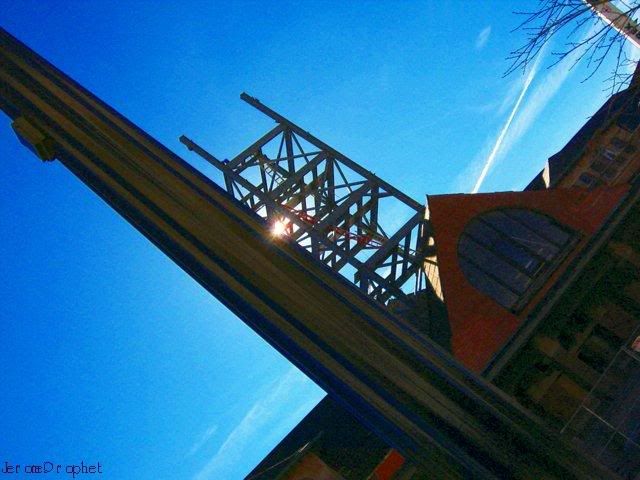 Photo: Powerpole Blocks Sun - Union Station Clocktower



Contract Value: $7,400,000
Completion Date: 2007
Owner: Illinois Historic Preservation Agency
Location: Springfield, Illinois
Architect: White & Borgognoni Associates



Note: There are several other contractors involved with this project.