Photo: Abraham Lincoln Presidential Museum From ALPLM Garage 1st Floor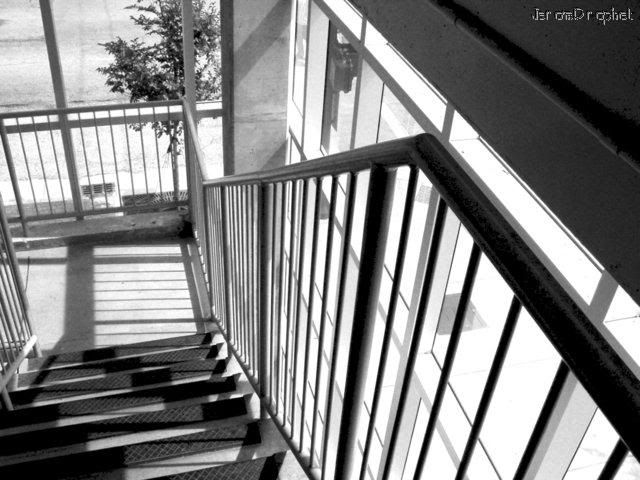 Photo: ALPLM Garage Stairs B/W 09.22.05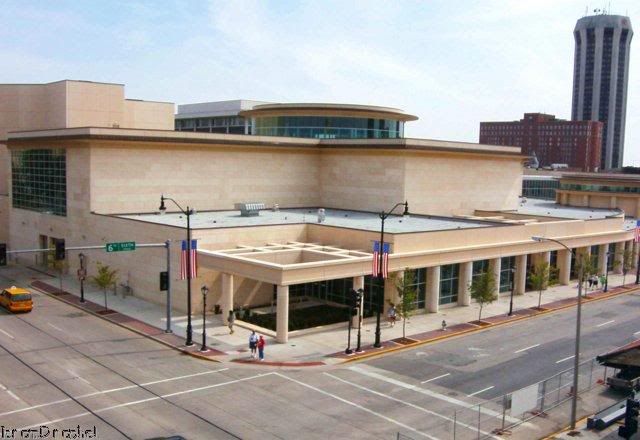 Photo: Abraham Lincoln Presidential Museum from Garage 4th floor



Photo: Union Station on Madison St. from ALPLM Garage Roof

My Abraham Lincoln Presidential Library and Museum obsession continues. I captured this series of photographs in the ALPLM Garage located on the north side of Madison street between Fifth street, and Sixth street in Springfield, Illinois.

Once again I spent a little time hanging out in a garage in downtown Springfield, Illinois. The Abraham Lincoln Presidential Library and Museum parking garage was just too tempting of a photo opportunity to resist.

I began to wonder what type of perspectives of downtown Springfield, Illinois would make themselves available from this brand new garage. Finally, I could resist no more, and took the plunge. Actually I just walked in, with camera in hand, walked up a few flights, and snapped away.

I liked the idea that I may just be the first person to make art from this space.

The green tinted glass, and the bird's eye view afford a unique perspective of both the north west side of the Abraham Lincoln Presidential Museum, as well as the north face of Union Station - which is also a part of the ALPLM complex.

Sunlight beams througg green tinted windows bouncing softly off of white walls, and stairwells. The effect is augmented with the soft yellow hues originating from the Abraham Lincoln Presidential Museum. I feel that the first photograph recreates the feel of the mixture of colors the best.

The pattern of the windows, and stairwell railings create a shadow pattern that I felt was best illustrated with a black and white image.

The final two photographs were taken from the top floor of the garage. I have never seen the ALPLM from this perspective. Most photographs of the ALPLM complex feature teh main entrances along Jefferson. As I have said in the past, the entire ALPLM complex is one great photo opportunity. It's just a very beautiful building.

I was tempted to turn the last photograph on its side, but I present it as I took it. Looking at it recreates the feeling of vertigo which I felt when I leaned over the edge of the garage to capture the image. I love this shot. Something about looking down a highway filled with cars I guess. I also like the historic nature of the photograph as the image includes the ongoing construction project at Union Station.

Let me say once again that I can't stand the huge ugly power poles, and power lines that totally destroy the multi-million dollar effect which the Union Station Projects seeks to create. I plan to write the Mayor of Springfield, Illinois to ask about this issue. Springfield looks like a small town with those horrible poles running through it. It's time for them to go.