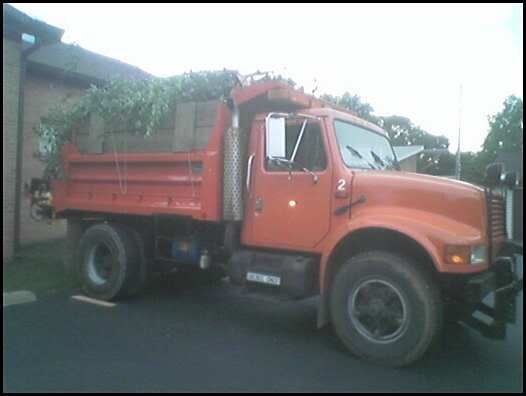 Photo: A Jerome, Illinois Public Utility Truck Filled With Downed Tree Branches
Last night's storm took its toll upon the Village of Jerome's tree population as the photographs in this post show. The Jerome Streets Department trucks are full, and will surely be in use for several days hauling off downed trees, and limbs.
Power was interupted for a half hour, and cable service was lost for an hour last night. I haven't heard of any reports of major property damage in the village, but some areas south of town were hit harder.
There are maybe a dozen, or so, smaller limbs scattered in our front yard, but our neighbor has a huge clean up on his hands dealing with a tree-sized limb that nearly brought down his garage.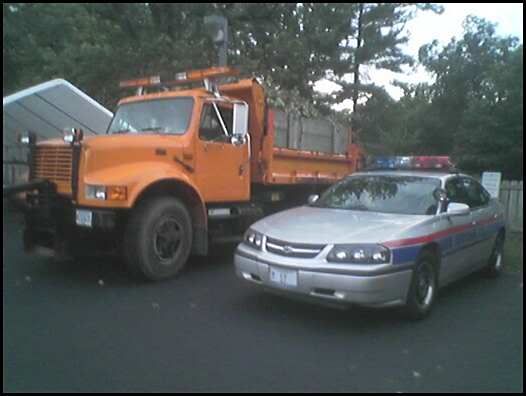 Photo: Jerome, Illinois Street Department Truck, and Police Cruiser - June, 2005



Keys: The Village of Jerome, Springfield, Central, Illinois, Local, State, Political, Politics, Commentary, Blog, Satire, Storm, Winds, Trees, Service Trucks, Police Car, Branch Pickup, Without Electricity, Photos