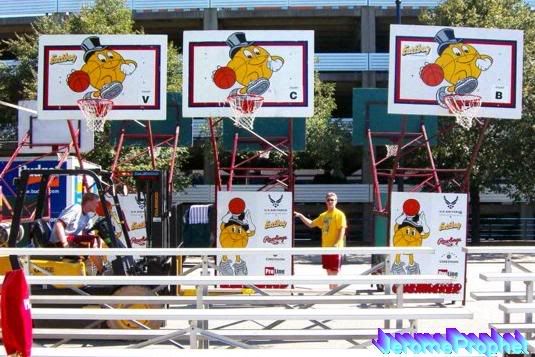 In the photo above, Gus Macker staff work in Friday's 100 degree heat while unloading equipment for the Gus Macker Basketball Tournament.

Preparations were underway Friday for Springfield's 2005 Gus Macker Tournament. The tournament will be held this weekend in downtown Springfield on Washington, and Jefferson Streets between Seventh, and Ninth Street,

Dozens of teams are expected to compete. I talked with Chris Kolb, director for Springfield's Gus Macker Tournament. Hundreds of basketball enthusiast, ages ten, and up will compete for trophies - and bragging rights in the annual competition which started as a neighborhood driveway competition back in 1974 in Lowell, Michigan.

Chris Kolb stated that this year tournaments will be held in eighty cities. Three tournaments will be held this weekend. Mr. Kolb stated that, Horace Mann, and Paul Wappel, communications director for Horace Mann, has played an important role in assisting the annual return of the Gus Macker tournament to Springfield.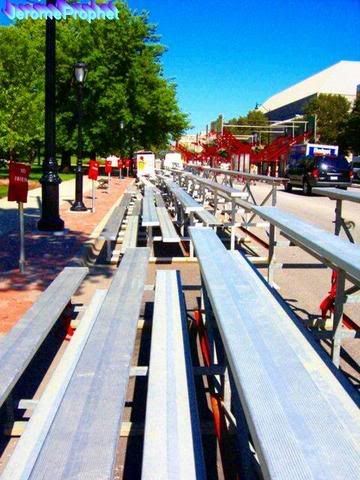 In the photo above spectator seating is unloaded, and awaiting placement. Chris Kolb, appearing in the photo below was busy preparing for this weekend's event. With the heat index over 100 degrees Friday, and similar temperatures expected this weekend, keeping cool is going to be important for staff, players, and spectators alike.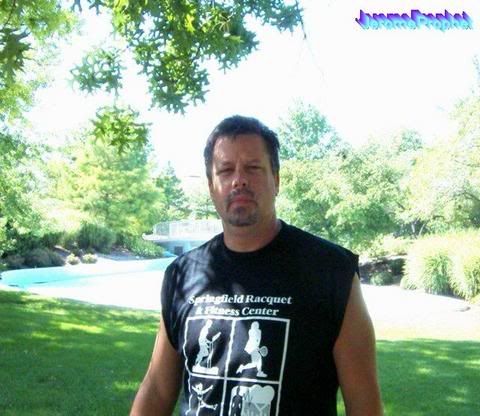 Stacks of Shirts, and Driveway Quarterly Magazines, are waiting to be unbundled in the photo below.