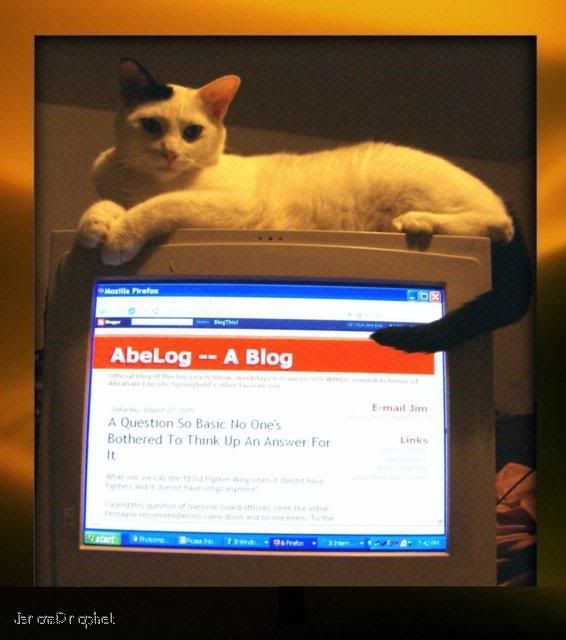 Photo: Koshi the Blogging Cat!


Koshi is actually white, with a touch of black on his ear and tail, but he appears gold in this photo due to lighting. It seems that cats can always pretty much tell which place commands a sense of power, and authortiy.

Sometimes a swishing tail makes things a bit difficult to read, but that's o.k. with me.