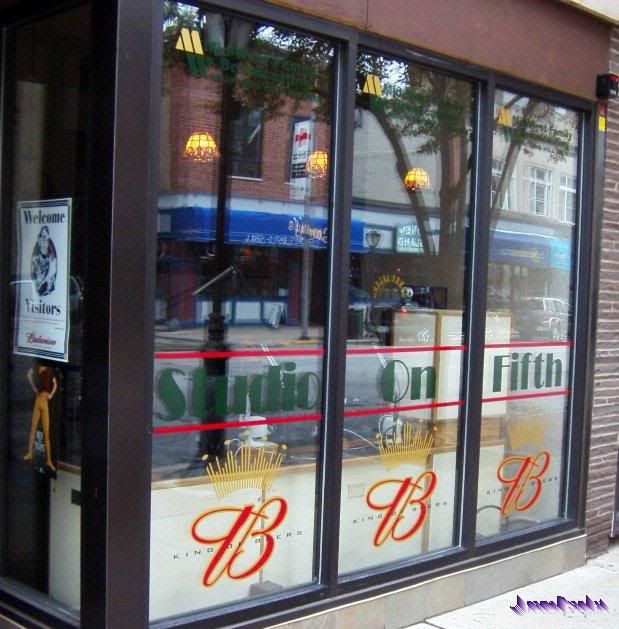 Photo: Studio On Fifth - Downtown Springfield, Illinois
Downtown Springfield, Illinois plays host to Studio on Fifth. Studio on Fifth is a mini radio broadcast center used by WMAY/WNNS/WQLZ on a rotating basis. As the name implies it's located on Fifth street. Look for it on the east side of Fifth street half way between Adams, and Monroe.

Opening the door I was greeted by on air radio personality Deb Kennedy, who graciously allowed me to photograph her at work, and ask a few questions.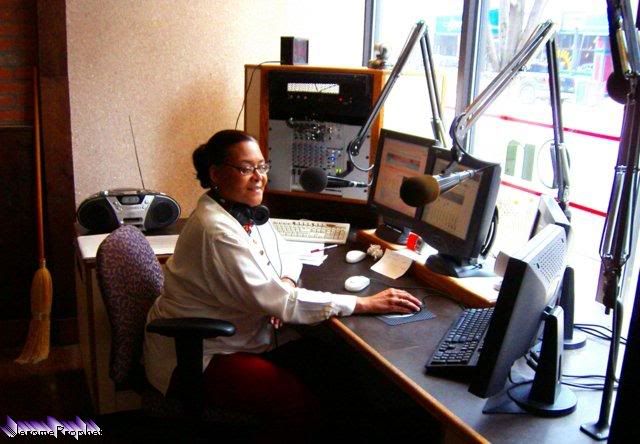 Photo: WNNS On Air Personality, Deb Kennedy Broadcasting from Studio On Fifth
Deb Kennedy's show on WNNS runs from 9:00 AM through 3:00 PM, Monday through Friday. Deb Kennedy also host a Jazz & Cool Vocals program on WNNS 8:00 AM through 12:00 PM on Sundays. You'll find her blog here.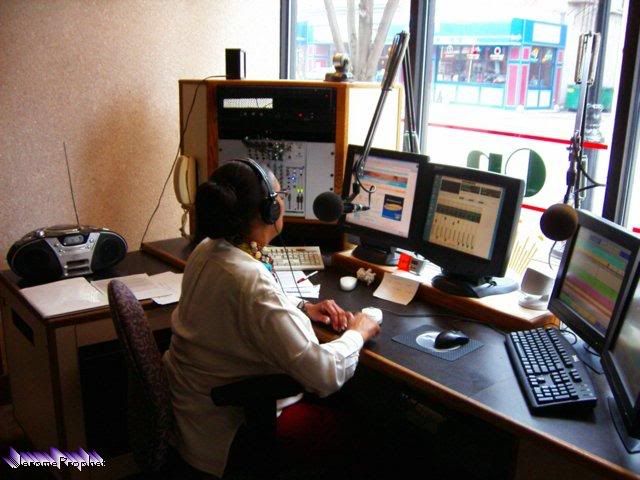 Photo: Deb Kennedy Announcing Today's Expected Highs
I like the whole idea of having a mini-studio right downtown, it's a great idea, and a fine addition to downtown.