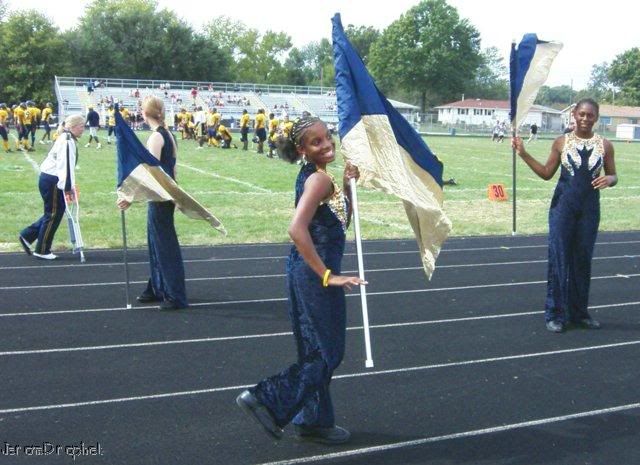 Photo: Spartans Flag Twirlers - HomeComing 2005 09.24.05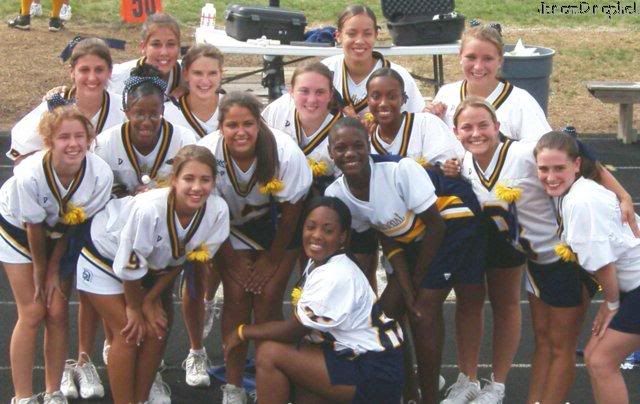 Photo: Spartans Cheerleaders - HomeComing 2005 09.24.05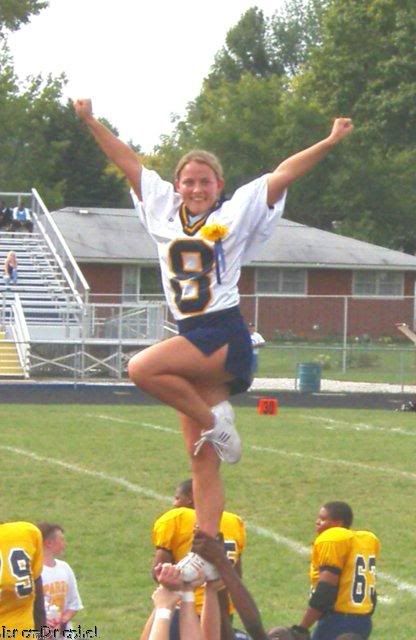 Photo: Spartans Cheerleader Springfield, IL Southeast High
Except for turnovers, and penalties the Spartans played very well. O.K., what does that mean? It means that tackling has greatly improved, the defense was much more consistent, and the offense made some good plays. It also means that the Spartans could have won the game if it just kept their fingers on the ball, and off of the other player's jerseys.
Both teams played very well, with neither side giving up. The game went tied 28-28 into overtime, and was decided with a Senator's field goal ending the game at 31-28. No one's going to forget this game. If the Spartans continue to improve they should be able to put several wins behind them before the end of the season.
As always the pom squad, cheerleaders, and the band put on a great performance!
Southeast Springfield High School is located in Springfield, Illinois.