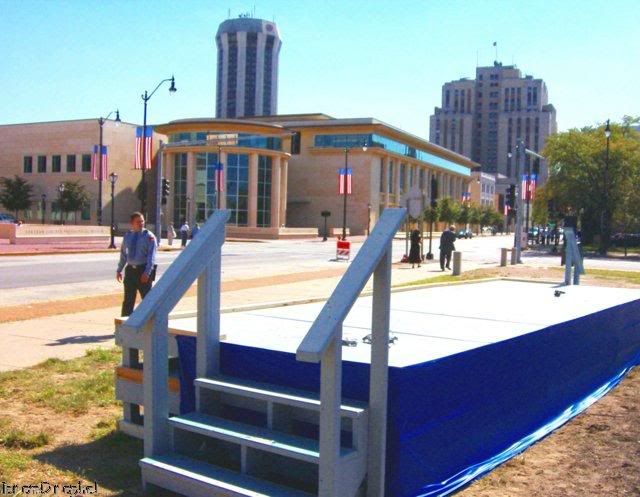 Photo: Empty Platform - Dignitaries Left an Hour Earlier than Scheduled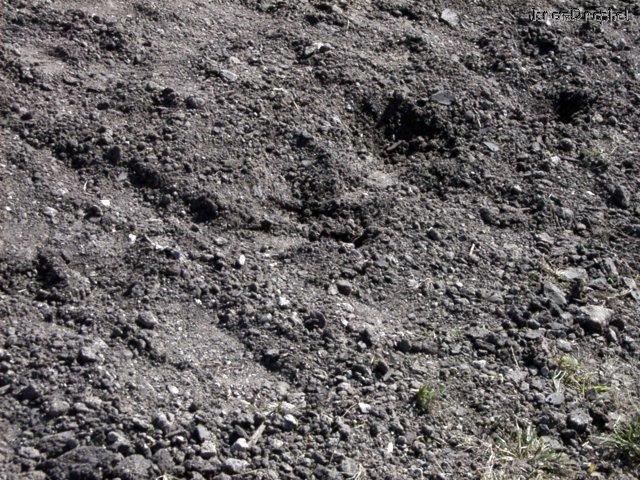 Photo: Dedicated Dirt - Still Aglow With Governor's Footprints!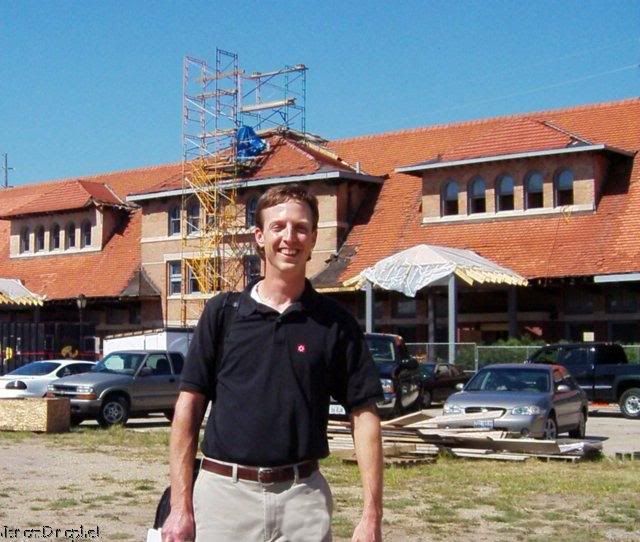 Photo: Union Station Project Engineer Joe Rein
Wednesday afternoon Union Station Park was dedicated. Various dignitaries attended, including Illinois Governor Rod Blagojevich,
Director of the Abraham Lincoln Presidential Library and Museum
Richard Norton Smith, project promoter Julie Cellini, and others.

The Governor's schedule demanded that the ceremony be advanced by one hour, leaving me unable to photograph the dedication, however I did photograph the empty platform, and dirt!

I was told that a great deal of effort was put into preparing the dirt so that it would be easily scooped up by the dignitaries with their shovels.

I found it odd that a ALPLM security guard was posted next to the platform. I asked him what he was guarding since the ceremony was over. He explained that he was there to inform all those arriving on time for the ceremony that the dedication had already taken place, and that all the dignitaries had already left.

I spoke with one gentleman who arrived on time for the ceremony only to find the emply platform. He seemed rather shocked that the dedication had been moved up by one hour to accomodate the governor's schedule.

I did run into the Project Engineer for the Union Station Project. Mr. Joseph Rein (pronounced Ryan) kindly gave me a short interview. Mr. Rein is with BRIC Partnership LLC, of Belleville, Illinois. He explained that the original clocktower foundation had to be removed, and a new one poured in order to prepare for the installation of a new clocktower.

I mentioned to Mr. Rein that a clocktower had been promised for decades, and that the people of Springfield, Illinois will be very happy to finally see a clocktower installed.

When this project is complete the entire area will be transformed.