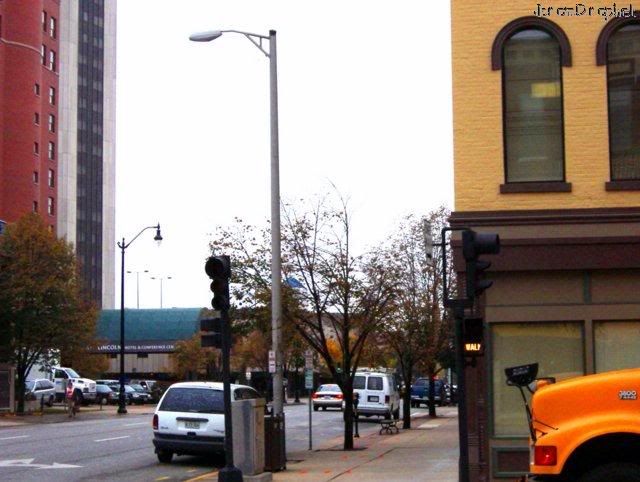 Photo: Foreground Ugly Street Post vs. Background Victorian Street Post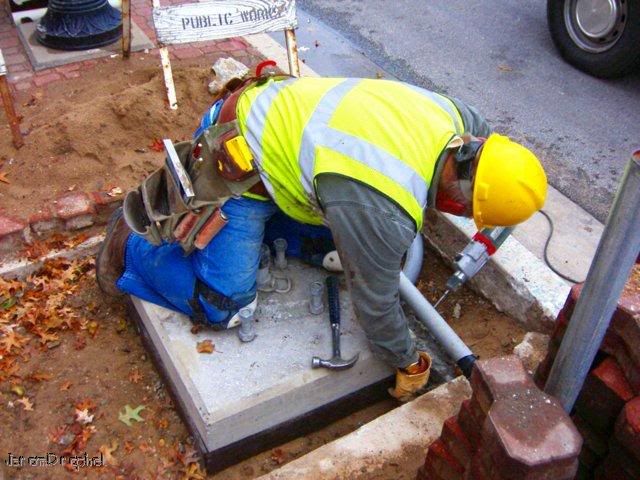 Photo: Work Continues Along Washington Between Sixth & Seventh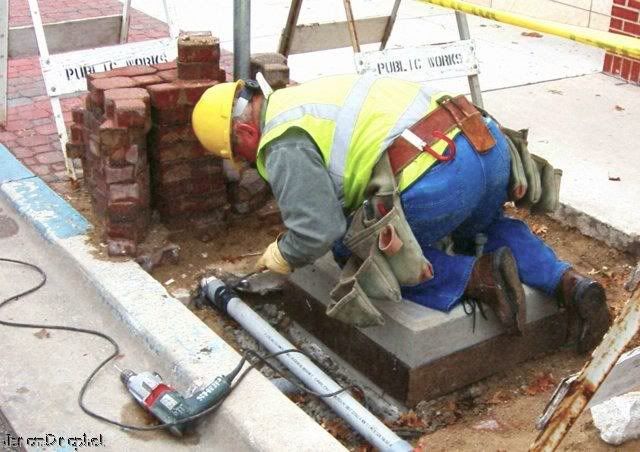 Photo: CWLP Utility Worker Installing Electric Line Conduit Pipe
Despite the rapid decline in weather conditions CWLP workers continue with the removal of old street lights, and the installation of new victorian style street lights. This project despite the cost is helping to transform downtown Springfield, Illinois into a beautiful city worthy of world class tourism.
Addressing "details" like street light design shows the city cares about the image it portrays to the rest of the world, and this will only increase Springfield, Illinois' reputation as a hospitality center.
Photographs above were taken on a blustery October 20th, 2005. The day before was a beautiful Indian Summer day with plenty of blue sky, and a gentle warm breeze. What a difference just one day can make.
Related Links
Installing A Street Lamp I
Face Full Of Dust
.