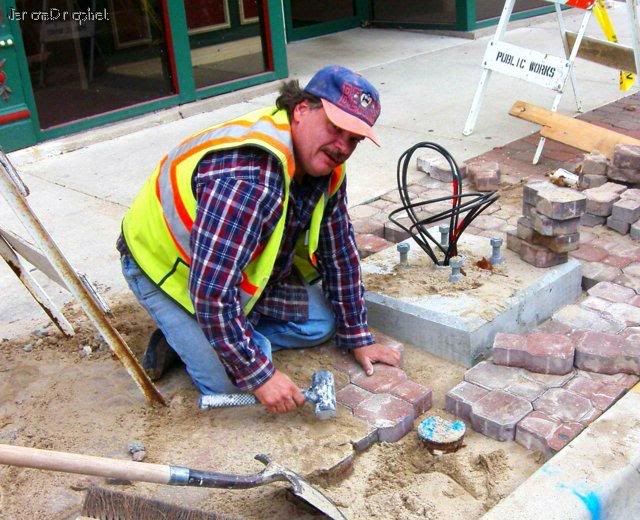 Photo: CWLP Employee Replaces Masonry Around New Street Lamp Base
Photo:Washington Street Between 6th, & 7th Streets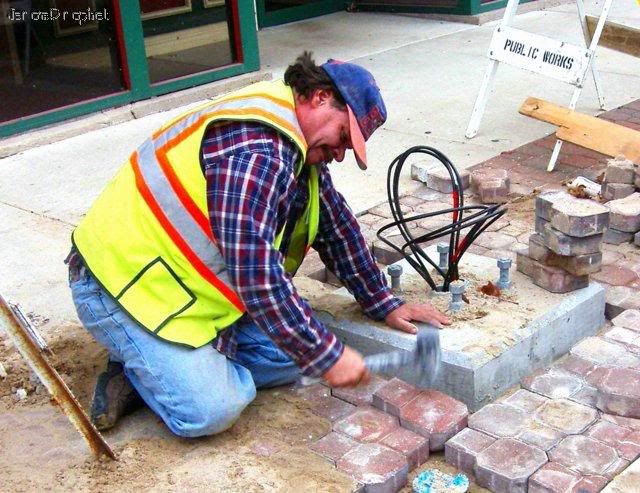 Photo: Springfield, Illinois Street Light Replacement Project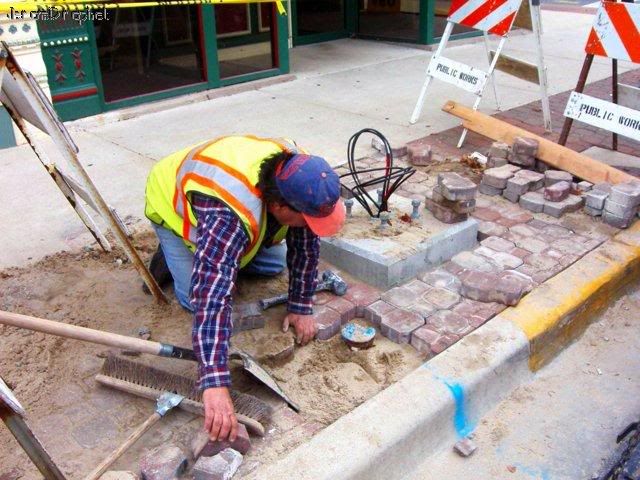 Photo: Downtown Springfield, Illinois October 21, 2005



Springfield, Illinois' ongoing street light replacement project continues. Older street lights are being replaced with new Victorian styled street lamps. The project started nearly three years ago, and will not be completed for several more years. The look of downtown Springfield, Illinois is changing for the better with each and every light replacement. Downtown Springfield's sidewalks are also undergoing a makeover. Brick masonry is being added to downtown's sidewalks to create a Victorian era look.

The photographs above show a City Water Light & Power employee applying brick masonry to the sidewalk area immediately surrounding the recently installed base for a soon to be installed Victorian styled street lamps.

Springfield, Illinois is host to the Abraham Lincoln Presidential Library, and Museum, and significant efforts are underway to revitalize the downtown Springfield historic district. Installation of more ornate lamp post, and bricked lined sidewalks are part of that effort.