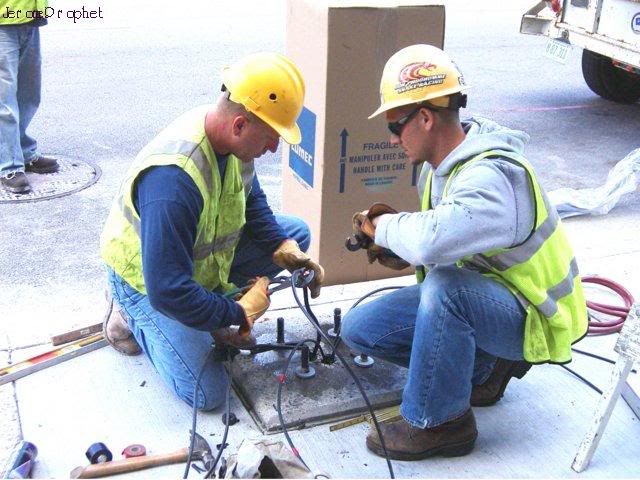 Photo: CWLP Journeymen Wire Street Lamp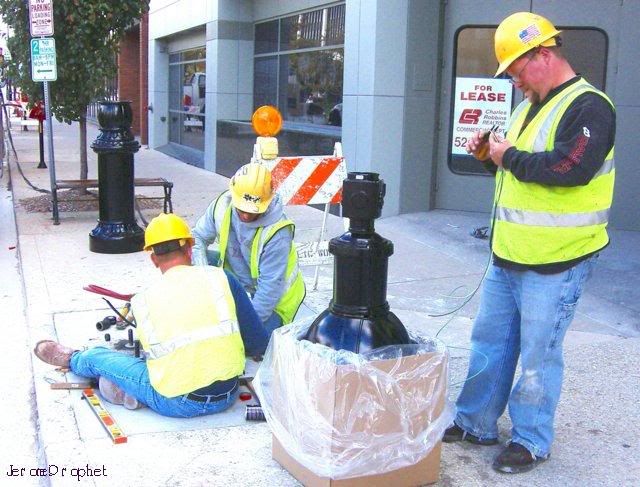 Photo: CWLP Journeymen - Downtown Springfield, IL
Photo: CWLP Journeymen Install Street Lamp 10.26.05
These photographs were taken minutes before new Victorian style street lamps were erected. The Victorian styled street lamps replaced older "modern" street lamps. The new street lamps are being installed in the downtown historic area. Springfield, Illinois is host for the Abraham Lincoln Presidential Library, and Museum and has been undergoing extensive revitalization, and beautification. Downtown Springfield, Illinois has seen a significant increase in tourism since the opening of the Abraham Presidential Library, and Museum, and many specialty shops, and eateries now cater to this increased customer base.
Having either lived, or worked in downtown Springfield, Illinois for the last two decades I can honestly say that downtown Springfield looks better now than at any point since the early 1970's. Clearly, downtown Springfield is a great place to work, play, and live - and it's only getting better with each, and every day! My hat is off to those responsible!
Photographs by JeromeProphet.