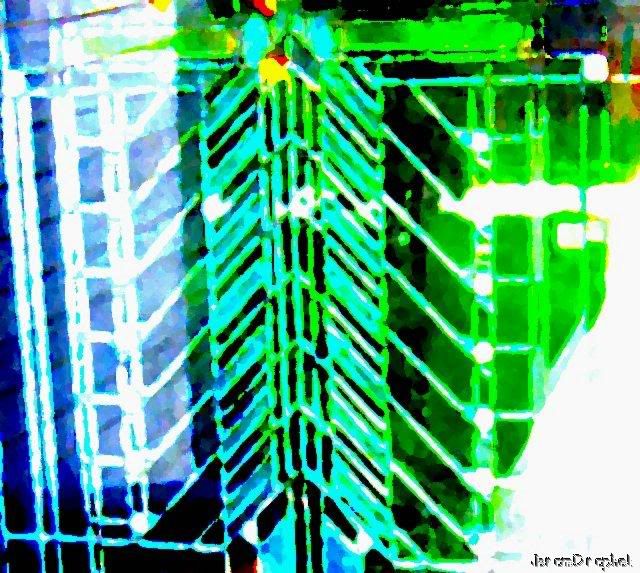 Photo: Frank Lloyd Wright Designed Window (enhanced)
About the Image: Photograph taken October 5th, 2005 at the Dana Thomas House. The Dana Thomas House is a Frank Lloyd Wright designed home located at the corner of Fourth, and Lawrence in downtown Springfield, Illinois.
Oh yes, cameras are strictly prohibited at the Dana Thomas House so watch it!