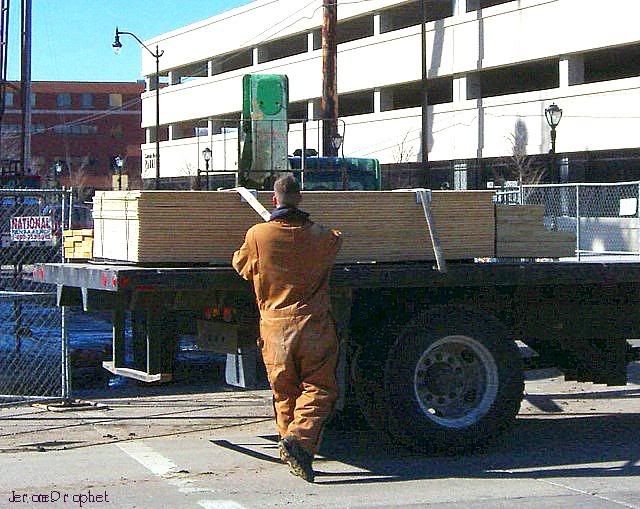 Photo: Carter Bros. Lumber Delivers Plywood to ALPLM's Union Station Renovation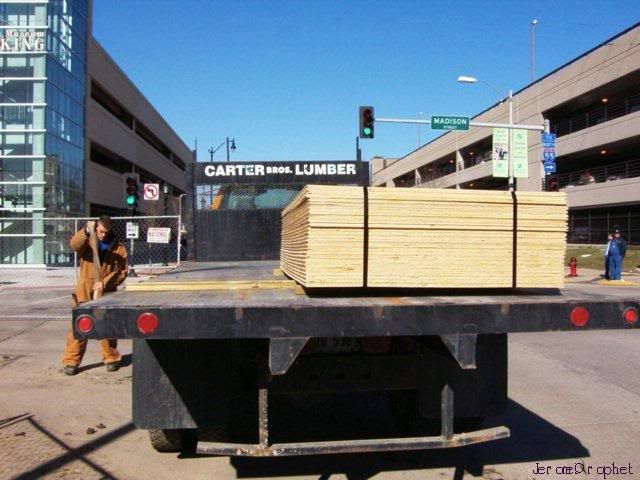 Photo: Carter Bros. Lumber Delivery Man Unstraps Plywood for Delivery to ALPLM
Photo: Plywood Delivery for ALPLM's Union Station Renovation Project 02.15.06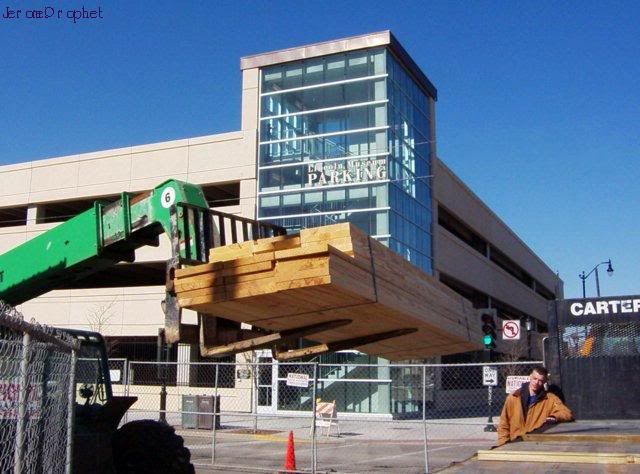 Photo: Hydrolic Lift Carries Stack of Plywood for Union Station Springfield Illinois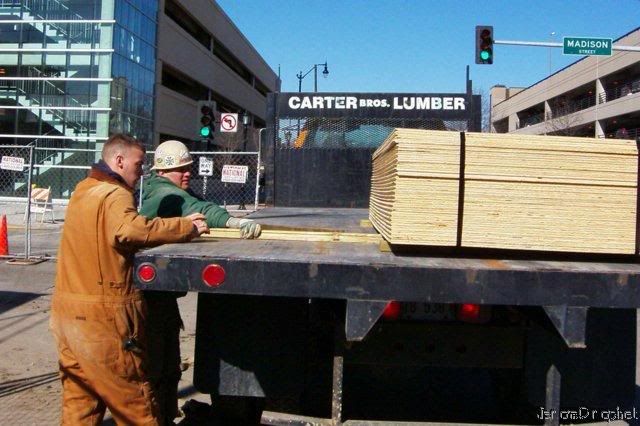 Photo: Carter Bros. Lumber & Construction Foreman Sign for Plywood Delivery
This series of photos features a delivery of plywood to the Union Station Restoration Project.
Carter Brother's Lumber of Springfield, Illinois delivers plywood sheeting at the corner of Sixth, and Madison in downtown Springfield. The plywood is being used in the Union Station Renovation Project. Union Station is part of the Abraham Lincoln Presidential Library and Museum (ALPLM), which is located in downtown Springfield.
About the Photos: A Carter Bros. Lumber delivery man unstraps stacks of plywood. A hydrolic lift is brought in to carry the stacks of plywood from Carter Bros. flatbed truck into the Union Station construction area. Two large stacks of plywood were unloaded. There's no doubt that this delivery is just one of many deliveries of construction material which has been made to this ongoing renovation project.
All Photographs for this post were captured Wednesday afternoon, February 15th, 2006. Wednesday's weather was unseasonably warm for Central Illinois, with the high reaching into the sixties, and not a cloud in the sky. A remarkably beautiful day for the middle of February.