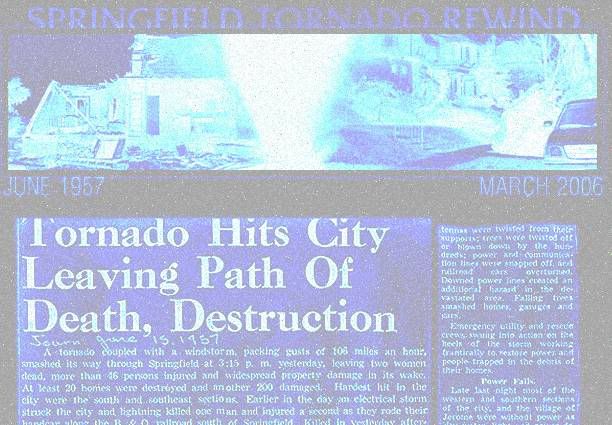 Image: Check Out Springfield-Rewind's 1957 Tornado Rewind!
As always Springfield-Rewind delivers the goods!
Check out Springfield-Rewind's
excellent feature article
on the deadly tornado which struck Springfield, Illinois in 1957.
While timeliness is an important part of what makes news "new", it's history that lends perspective to current events which often challenges even the best of us.
While many in the Springfield area work to recover from damage wrought by two F2 tornados which struck March 12th, 2006, we could all benefit from learning about Springfield's last encounter with a devastating tornado.
Springfield-Rewind
rewinds Springfield, Illinois' 1957 Tornado for one more fascinating spin!