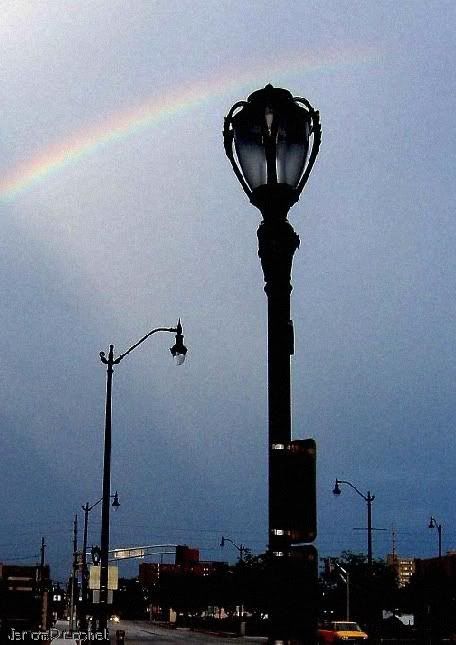 Photo: Rainbow Over Springfield, Illinois. June 2006.
Hope


by JeromeProphet




My brothers, and sisters.
We've been there.
We know.
The feeling.
Alienation.
And defeat.
The fools leading the blind.
In the name of Greed.
They rule this day.
But do not despair.
You are not the enemy.
You are not alone.
You are right.
You are the patriot.
Our leaders have abandoned us.
We live in corrupt times.
In a corrupted nation.
And all seems hopeless.
Sadly.
Times will get much worse.
There can be no prediction without the admission.
That we are lost.
For now.
But do not give up.
Hope.
Evil leads to evil.
And evil rules the day.
But your hope leads to vision.
A vision you can share.
A vision you must share.
A vision of a great nation.
A vision of peace.
A vision of love.
Cooperation.
Progress.
Brotherhood.
A vision with hope.
And of resurrection.
For the nation we love.
The USA.