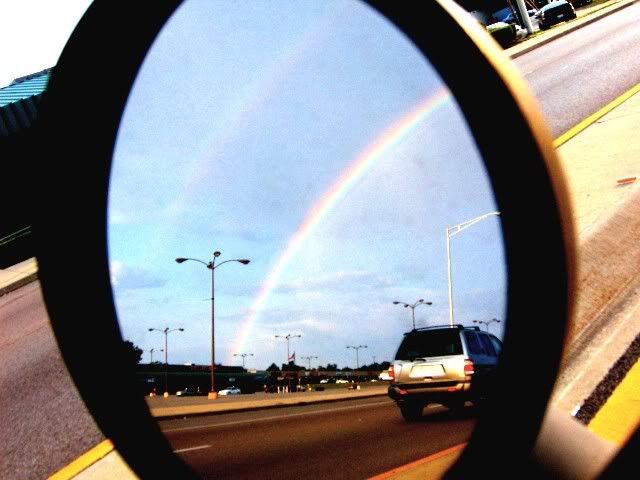 Photo: Rainbow In A Mirror - Wabash & Chatham - Springfield, IL 09.06.06
Marie, at
Disarranging Mine
, posted a photo of the same rainbow on her blog.
This photo was snapped at the corner of Wabash, and Chatham, an intersection which was vistited by two F2 tornadoes back in March (2006).
The sky above was blue, and the sun directly in front of me. A bit of rainfall to the east provided just what was needed to produce this golden hour double rainbow.
I believe this rainbow is a sign which promises no more tornadoes for the rest of the year - at least at this intersection.
Rainbow Video - Skateland South (parking lot) - Springfield, Illinois