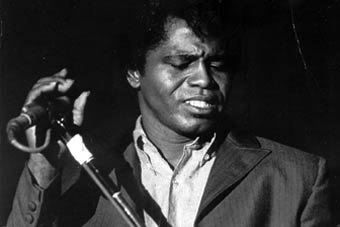 The first recollection I have of James Brown was watching one of his concerts on a PBS special many years ago. The stage announcer came on stage, and begins introducing James Brown as the, "The Godfather of Soul", and "The Hardest Working Man in Show Business". I was close to turning the channel in disgust. I knew that no one deserved such titles, for how could they? Little did I know then that I was about to find out.
James Brown Sex Machine
This overweight little man with his hair slicked back comes bouncing out on stage, and I'm convinced at that moment that I must be watching some kind of comedy show, but the crowd is going wild - so I watched. Then came the music, and the singing, and the dancing, and the gymnastics, and the hypnotic trance like rhythm, and blues.
James Brown came reaching right through that little black and white television screen in a performance that would forever change my appreciation for music, and stage performance. From that night on I would always be a James Brown fan.

James Brown Olympia 1966 - A Must See Performance!
James Brown has left the building, but he didn't leave us alone. He's left us with his music, and his enthusiasm for music, and performance.