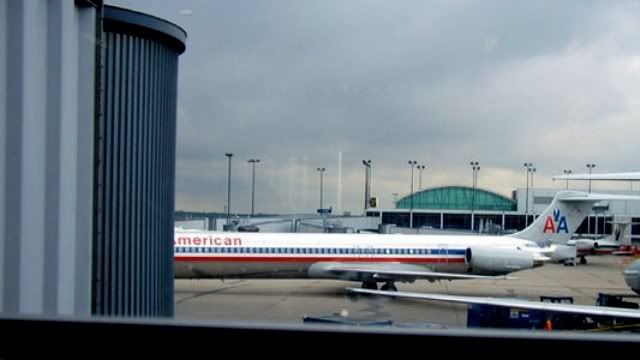 Is This A Photo Of The O'Hare UFO Or A Fake?
.
The photograph above looks quite convincing. I'm labeling it the "American Airlines" O'Hare UFO photo. The photo above was also sourced to
AboveTopSecret.Com.
Who took this photograph? When was the photograph taken, and from where was it taken? The photograph stands alone without context. This image means next to nothing without answers to those questions.
I'd also like to have someone with some expertise on the layout of O'Hare International Airport review this photo to verify if it even could have been taken at O'Hare when the O'Hare UFO was alleged to have been spotted.
What is the provenance of the photo above? No one knows, and so for now the photo above is highly suspect no matter how good it looks.
.
.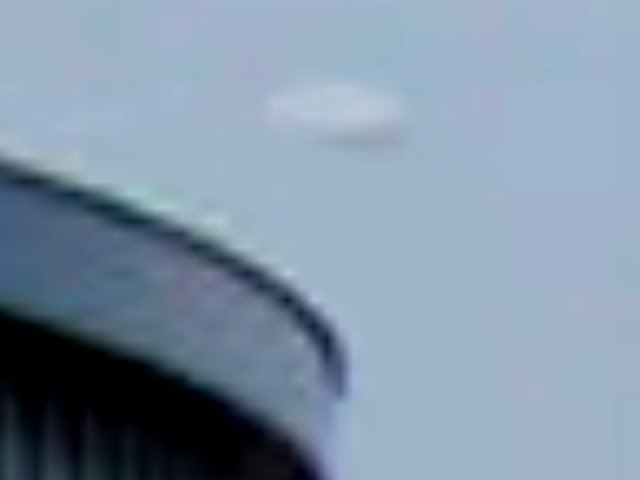 A Closer Look At The Above O'Hare "UFO"?
.
Could an object described by eye witnesses as dark gray and metallic end up looking like a cloud? This close up of the image above suggest that it wasn't based upon what eye witnesses to the O'Hare UFO allegedly spotted. Despite this concern this photo might be legitimate, still we need for the individual who took the photo to step forward. If it was taken by someone who works at O'Hare International Airport then it is likely this photo is the real deal.
.
.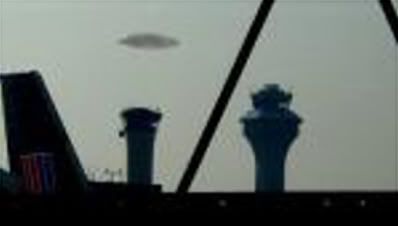 O'Hare Control Tower UFO - An Easy To Spot Fake?
.
Perhaps the photo above will turn out to be a real O'Hare UFO photograph, but I highly doubt it. See below for an assessment as to why most people are labeling this photo a blatant fake.
.
.
Source Of O'Hare Control Towers UFO Photo?
.
The photograph above was discovered on the
Wikipedia
page for O'Hare International Airport. It appears to be the source for the "UFO" photograph above it. There are many problems with the photo. The photograph above appears to have been taken during a sunny day which contradicts eye witness accounts of the O'Hare UFO sighting. The size of the UFO as presented in the photograph is much larger than what eye witness accounts have guessed it was. For these reasons, and the probability that it was created by photo editing software, the O'Hare Control Tower "UFO" photograph is most certainly a fake.
.
..