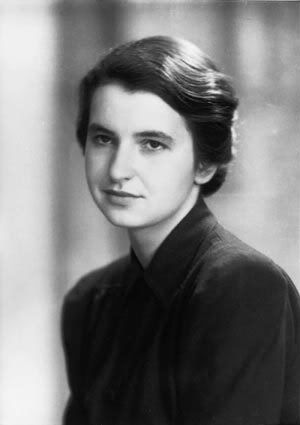 Rosalind Franklin - Photographed DNA's Structure
"Who was Rosalind Franklin? The snippy, standoffish, supporting player? The brilliant, wronged woman? Or somebody else entirely? There are deeper mysteries in life than DNA, and some of them may never be solved". - Lev Grossman -
Rosalind Franklin discovered the existence of the A and B forms of DNA. Through her ingenious and meticulous use of X-ray crystallography she managed what no one else had done before, to produce clear x-ray diffraction patterns of DNA.
.
.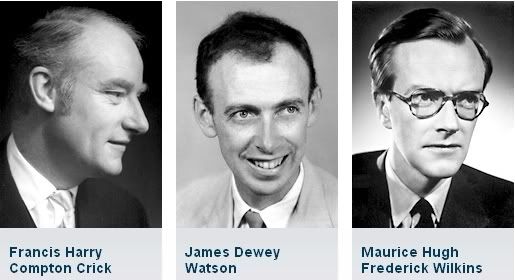 Nobel Foundation (C) Crick, Watson, & Wilkins
.
Rosalind Franklin's work was pivotal in the development of an understanding of how DNA works. Ms. Franklin died never knowing that the results of her work had been "informally communicated" to James Watson, Francis Crick, and Maurice Wilkins who were awarded the Nobel Prize in Medicine (1962) "for their discoveries concerning the molecular structure of nucleic acids and its significance for information transfer in living material".
Rosalind Franklin died of Cancer in 1958 at the age of 37, possibly as a result of exposure to the X-rays she used in her research.
While Watson, Crick, and Wilson later credited Ms. Franklin's contributions as pivotal to the development of an accurate model of DNA, Ms. Franklin was never nominated or awarded the Nobel Prize as she had already succumbed from cancer. Nobel Prizes are not awarded posthumously.
.

.