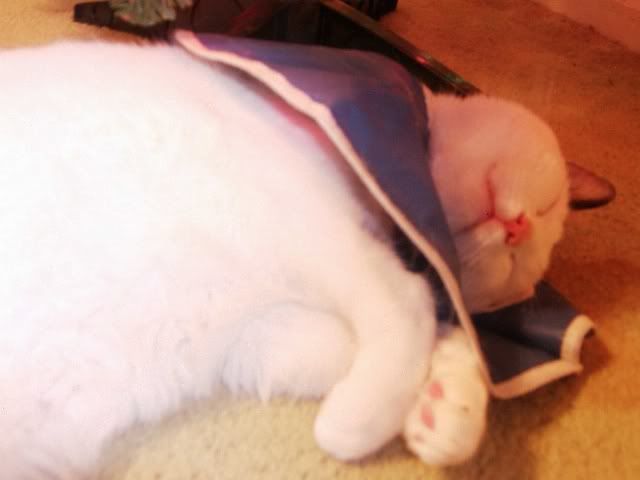 Koshi Kat In A Kat Kollar
Since Koshi's surgery he's had to wear a collar to prevent him from getting at his sutures.
It looks like a cape!
He has to wear this collar for two weeks, and it's been driving him crazy since he can hardly groom himself. Cats are obsessed with keeping clean, so we've been having to use special sani wipes designed for cats just to keep him clean.
As long as no infection sets in I feel Koshi's recovery will be a big success. Koshi's on antibiotics so hopefully that will prevent any infections.