UFO Over Springfield, Illinois - November 18th, 2006
.
.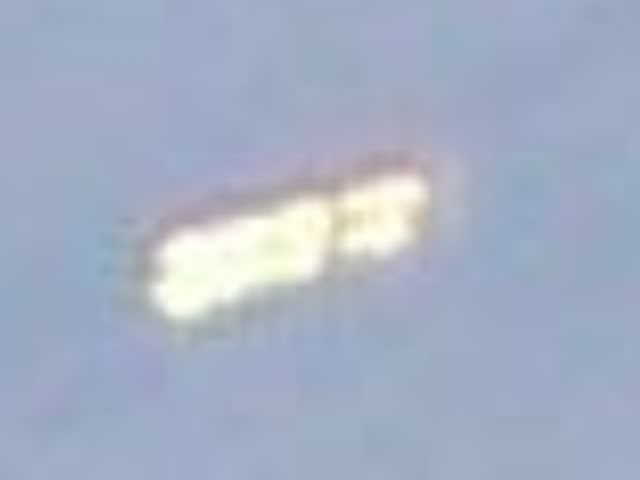 This Object Appears In Several Photos Taken November 18th, 2006
I've held off posting these photos for several months now. I don't really know what this object is. I can say I took several photos of it. I turned my camera physically from landscape to portrait, and the photos show the object still over the same area in the sky.
One of the gifts, and curses of taking thousands of photographs a year is that eventually you get some rather strange ones that you can't explain.
.
.
Here's The Same Object From Farther Back
What is it? I have no idea.
The view is west around sunset. It might be contrails, but it looks very odd for contrails.
There's been a major UFO sightings wave for the last several months, and we all have heard that Chicago's Ohare was visited by some type of flying disk only eleven days before I took this photo.
Still I make no claims as to what this is, but I will say this. I did not alter the photo in any way - except to edit it for presentation on this blog.
Why I waited. I showed the image to members of my family, and told Dave about it, but frankly I wanted to retain some level of credibility with my readers. UFOs are very controversial, and I've been posting a great deal about such phenomena. For me to take photos of said objects sounds a little too coincidental. I don't want people thinking I'm faking this.
Dave suggested I go ahead and post them anyway so I will.