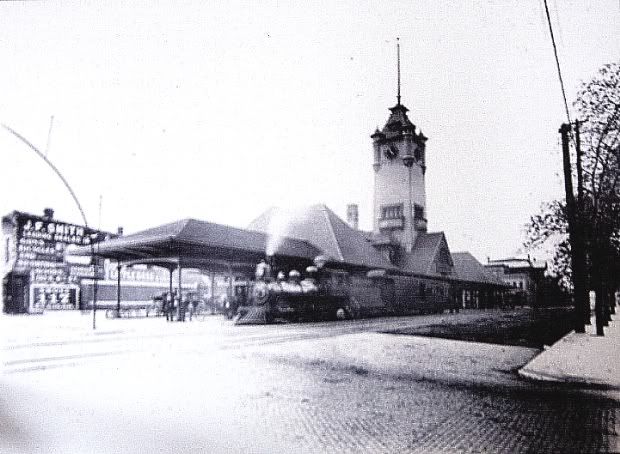 Union Station (1879) Located In Springfield, Illinois Holds Many Intriguing Secrets
.
Union Station In Springfield, Illinois has seen many incarnations over the last century. Now as a part of the prestigious Abraham Lincoln Presidential Library and Museum the station's past is carefully being rewritten. As state and local officials attempt to present a friendly facade for tourist the station's real history is being hidden.
.
.
Elderly Psychic Inspects & Sanctifies Springfield, Illinois' Union Station On Opening Day
The photographs which appear within this post were taken at Union Station on its opening day. The station is to act as a portal to the Abraham Presidential Library and Museum and other Abraham Lincoln related historic sites throughout the region. Few tourist seem to know that Union Station was built after Abraham Lincoln's assassination, and fewer seem to appreciate Union Station's dark past.
.
.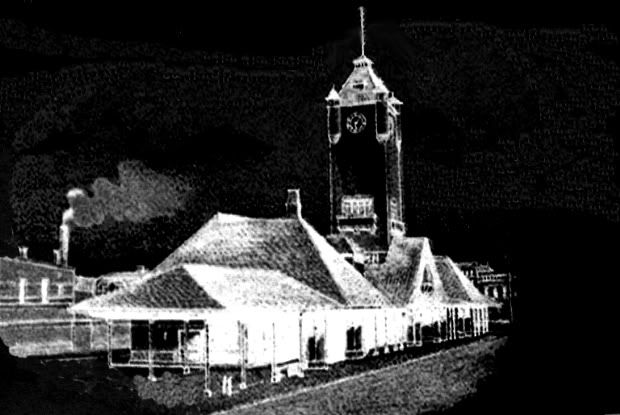 Drawing Of Union Station As It Was One Hundred Twenty Five Years Ago
Photographs of an elderly gentleman appear within this post. To the casual bystander the elderly gentleman, and his young female assistant may have looked as if they were ordinary tourist. However to the initiated it was obvious that the old man was in the midst of performing a sanctification ritual.
The elderly man walked with a cane as he moved slowly from one room to another within the station. He held a Bible in one hand and large silver Crucifix hung around his neck. He quietly glanced into his Bible and read in Latin, and would pull holy water from his pocket thrashing his arms about during this secret blessing.
.
.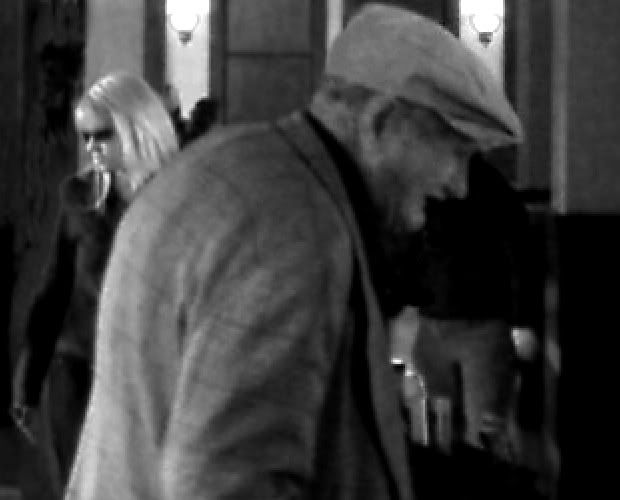 Assistant (Background) Watches Over Elderly Psychic During Sanctification Ceremony
Hobbling about with his cane his assistant seen in the background of the photograph above kept careful watch as the elderly man continued on with his incantations.
.
.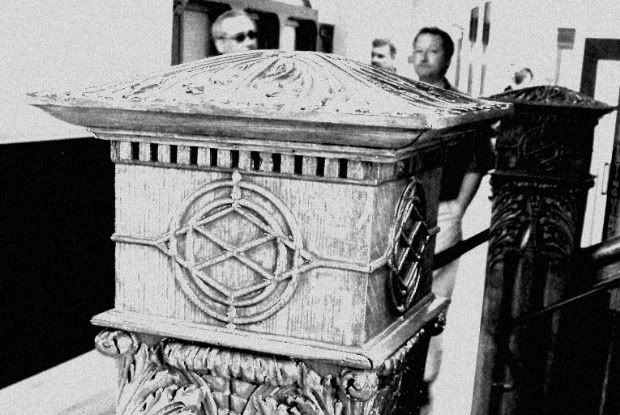 Clues Abound - Union Station's Masonic Origins Still Evident
Large Parts of Union Station are forbidden to the public. During my visit I was under constant surveillance. Just taking these photographs in the non-forbidden areas brought unwanted attention.
.
.
Union Station Springfield, Illinois On Opening Day - March, 2007
.
While I still recommend any tourist visiting Springfield, Illinois take the time to visit Union Station, do not attempt to bypass ALPLM security to ascend the clock tower, or attempt to descend to the subterranean level. It is both forbidden, and dangerous, and could land you behind bars.