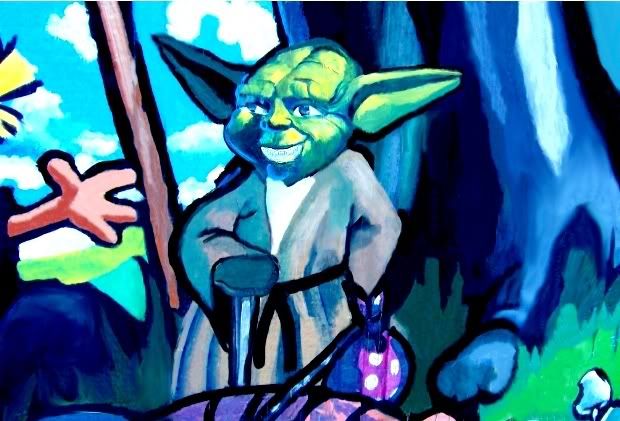 Master Yoda Mural Digitally Restored
.
Note aside from Master Yoda of Star Wars fame that Calvin and Hobbs are also in this mural. They are at a bus stop next to a tree. This is part of the Penny Lane Mural in Springfield, Illinois. I am digitally restoring the damaged mural for historical, and artistic purposes. And present it here on my blog.
.
.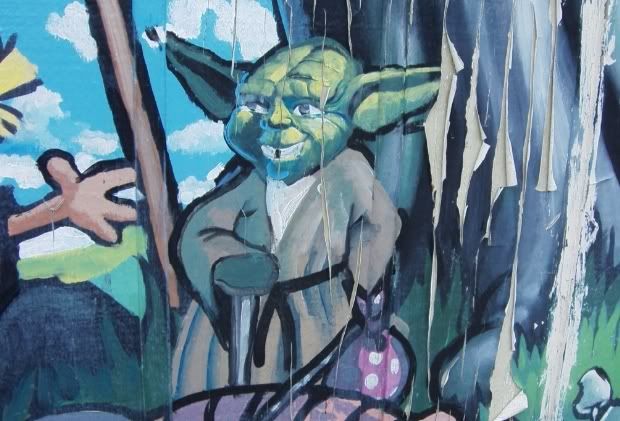 Master Yoda - Penny Lane Mural - Springfield, Illinois
Master Yoda of Star Wars fame appears in the Penny Lane Mural. As the photo above illustrates the mural is in disrepair. I'll restore it digitally for this blog, and present the results here soon.