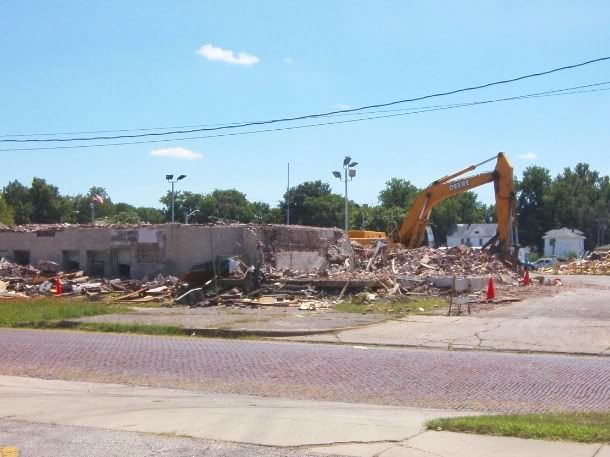 Demolished Vine Street Clinic (left) & Hardee's (right)
Out with the old and run down rat traps, and up with the soon to come CVS.
View Of Demolished Hardees From The Drive Through
I could never really understand how it is that the Hardee's at the corner of Sixth and South Grand closed. The place was always busy when I'd drive by, and it was always busy when I'd frequent it. In the wee hours of the night it was a very busy place. Oh well, hasn't been open for years so its demolition is for the best.
Springfield, Illinois welcomes yet another CVS - "coincidentally" just one block from the new Walgreen's at Seventh and South Grand. There is also development going on across the street.
And get this - the owners of the Pizza Hut along Sixth near South Grand are doing some roofing work - hope they modernized the entire pizza place, as it needs an update badly!