This post is a works in progress - I'm posting what I have now, and will finish up over the next few days.

A little hokey? A little too down home?

Maybe, but I like Jerome's annual 4th of July Parade.

I've noticed over the years that more, and more groups have found their place in the procession. There's just something to be said about a small town 4th of July Parade.
It's hard to describe, sort of like going back in time - to a kinder, and gentler era. One where everyone knew their neighbors, and looked out for them.

The odd thing is that Jerome is completely surrounded by a much larger community - Springfield. So perhaps it's all an illusion - but's it's also possible, that it's what we, who live in Jerome, make of it.

The following series of photos were taken at the corner of Alberta Lane, and Filmore.
The parade commenced Saturday, July 2nd, 9:00 a.m., at the Village Hall, which is located at 2901 Leonard Street.


In the lead is Jerome's Finest!




Patriotic Bicycles (I've prepared many a bicycle for my own child)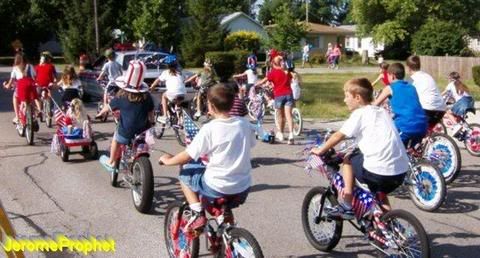 Grand Marshall (I blanked out their names. Residents 56 Years!)


Babies on Parade!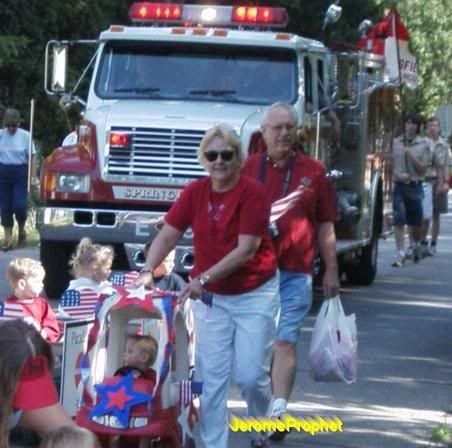 Springfield, Illinois' Fire Truck - Thanks SFD, For All You Do!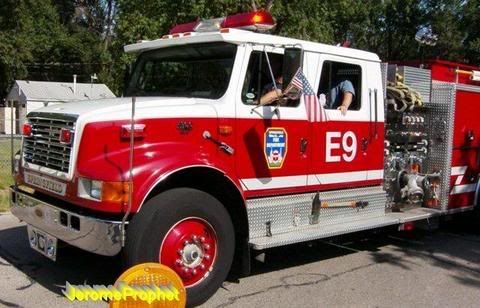 Hey, Wait! Who let this clown behind the wheel? Oh, it's alright, the monkey's driving! What would a parade be without the Shriners?
Some Proud Veterans Bearing Our Nation's Colors!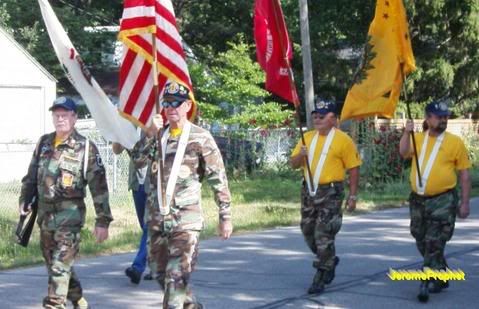 Wait! Aren't these guys a little young to have fought in the Civil War?





The Ansar Arab Patrol Are Always A Blast!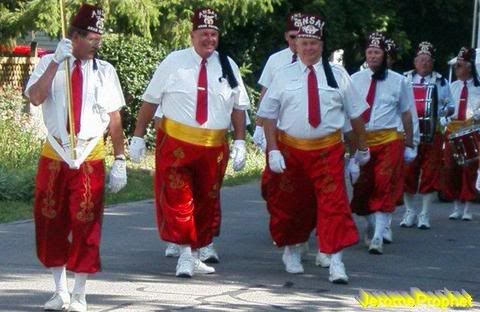 Great Care, Great Respect, The VFW Color Guard.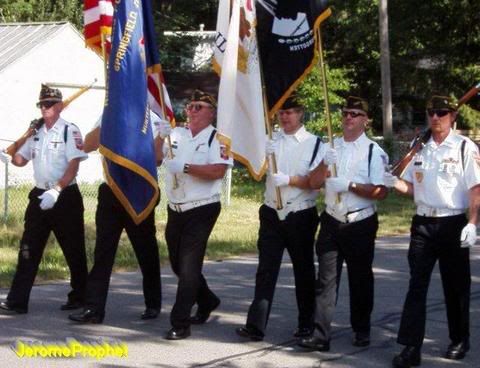 Doing the Polka is a July 4th Tradition in Jerome!




More to Come!