The photos below are of a construction project on south sixth street in downtown Springfield, Illinois. The crews are installing new sewer lines. I took these photos in front of The Hoogland Center for the Arts on the afternoon of August 3rd, 2005.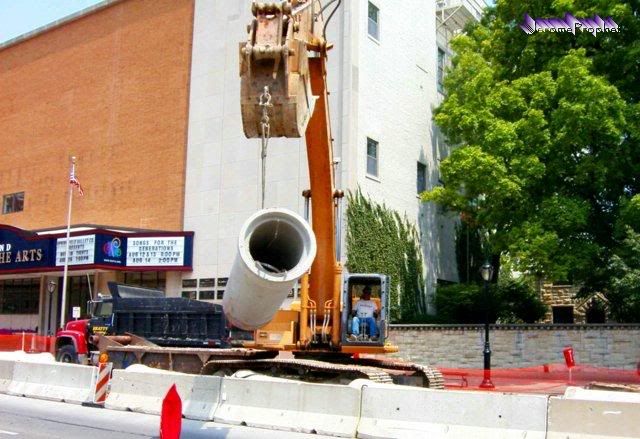 Phote Above: Now Here's An Artist At Work!
Siciliano Construction has a crew of workers out braving the hundred degree plus temperatures which are beaming off the pavement, and concrete. While I enjoy the sun during my brief lunchtime constitutional the construction workers are out in the boiling heat, and humidity all day long!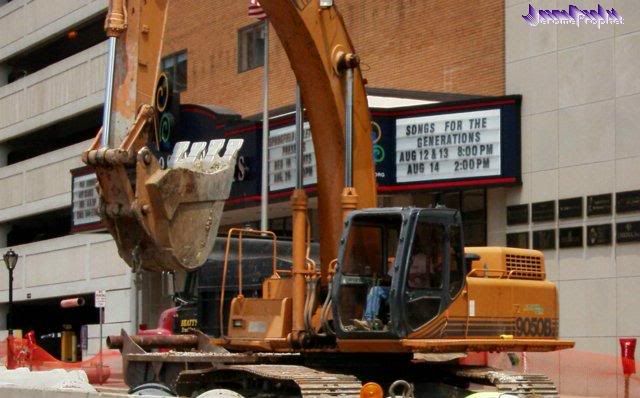 Photo Above: Clash of Cultures - Foreground To Background!

I'm dedicating this post to another blog, which I just discovered, titled La Lubu! The blog's author is located in Central Illinois, is a mother, and also a union construction worker.

She's very good at expressing herself, and has many interesting post Although she appears to be on hiatus, I suspect it's because of the overtime she has mentioned she must work. She's worth a read! Click here to surf to her blog!