O.K., I know what yur thinkin.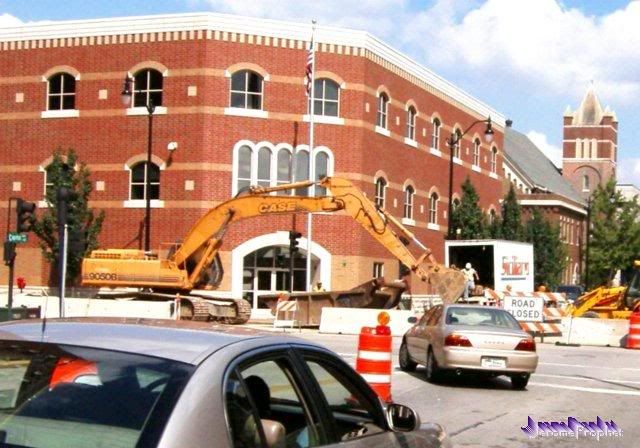 JeromeProphet has somethin fer construction.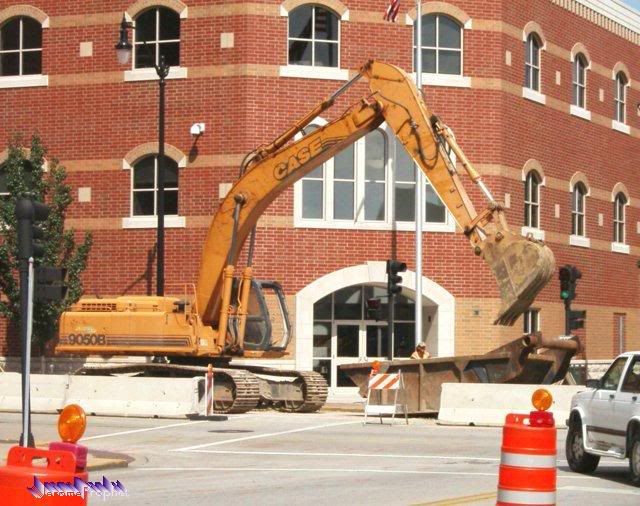 Well, I'll admit it.
I may have graduated from college, and work in an office, but their job is sure a lot cooler than mine!


.


The photographs above were taken at the intersection of Sixth, and Captol streets in downtown Springfield, Illinois. It appears that new sewer mains are being installed. Perhaps water mains are being installed as well. Work has been slow but steady along sixth street, and is moving its way into the heart of downtown Springfield's historic district. I don't know how far north along Sixth street the project is slated to go. There's a considerable disruption of trafic along Sixth, but despite the trouble, projects like this are rare in the downtown area, and so are probably long overdue.

I love the colors of the powerful machines. When you look at what these machines are capable of doing, and how close they are working next to the surrounding office buildings it's quite impressive. There's a lot of careful planning, hard work, and talent involved, and I doubt most people really appreciate that fact.