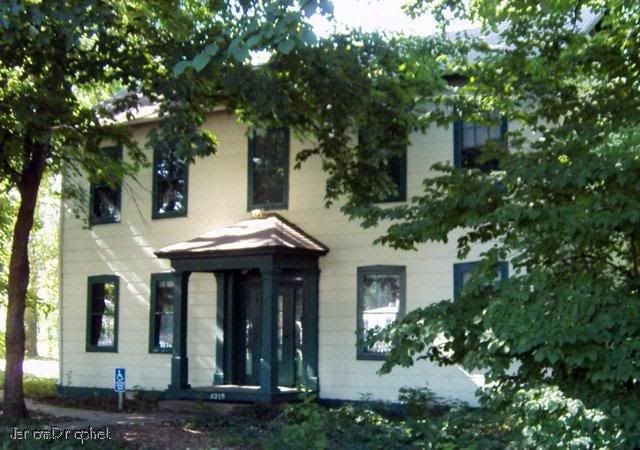 Photo: Beautiful House - Adam's Farmhouse 07.22.05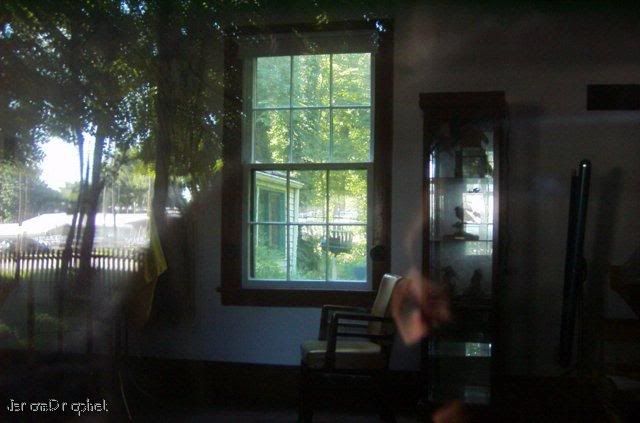 Photo: A Lonely Window - Adam's Farmhouse 07.22.05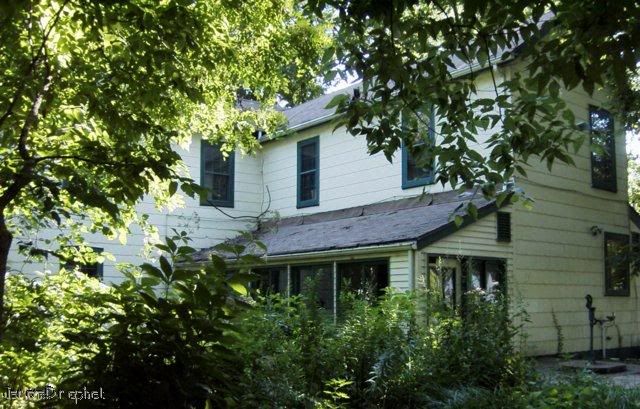 Photo: North East - Adam's Farmhouse 07.22.05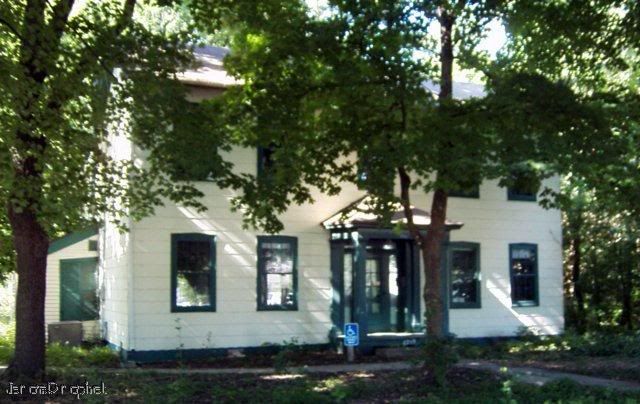 Photo: Abraham Lincoln Era - Adam's Farmhouse 07.22.05


Adam's Farmhouse - A Lincoln-Era Treasure
One of Springfield, Illinois' historical treasures faces destruction at the hands of the Illinois Audubon Society. Unless someone, or some organization is willing to move the farmhouse in the coming weeks it will be destroyed to make way for a garish modern facility which the Illinois Audubon Society will build on the same site.

The Adams's Farmhouse dates to the days when Abraham Lincoln lived in Springfield. Margery Adams donated the home, along with a large tract of land to the Illinois Audubon Society. The land had been the Adam's family farm, which Margery Adams allowed to return to the wild after the death of her parents.

While I applaud the efforts of the Illinois Audubon Society to protect natural habitats, the decision to destroy this historic house is horrible! It is a beautiful old farmhouse that has a great deal of 1850's charm. Many proposals have been made to save the house, but the Illinois Audubon Society Board of Directors seems dedicated to building a large, and costly modern structure.

I for one will never say a kind word about the Illinois Audubon Society if they carry out this horrible deed. If they plan to move into our fair city with the intent of destroying our history, and culture then they are no friend of mine, and I'm sure many residents of this city agree.

Burning down bridges to this city's most dedicated, and activist segment - those who care about this city's history - is certainly not the way to proceed f0r any organization which depends upon the good will of the community.



About the Photographs



While reading through some old State Journal Register newspapers (I often don't get around to reading them for months) this weekend, I happened to notice an article about a serial rapist who preys upon the women, and childern of Springfield, Illinois. This fine chap repeatedly raped a mother of two children right in front of her children. He is also a suspect in the rape of a nine year old girl.

Well I guess he served his bit, because he was let out on parole, and is now rehabilitated, and a member of Springfield society again.

About five days after our photo visit to Adam's Wildlife Sanctuary, (my spouse was with me), this scum of the earth rapist was stopped, and questioned by police out at the Wildlife Sanctuary. He had a knife, a scarf, and some rope - essentially a rape kit. I gather it's his Modus Operandi of choice, before graduating to killing his victims.

Most frightening was my recollection of how safe I felt out in the woods, and noticed how children had left their bicylces at the side of the road to enter the woods on foot. Little did I suspect that a rapist armed with a knife was stalking the area. The police, after asking this gentleman a few questions never took him into custody. They did take his knife. They say they were only interested in why an alarm had gone off at the Adam's Farmhouse.

Thankfully, this scumbag's parole has been revoked, because instead of stalking the woods for women, and children to rape he was supposed to be working. What a wonderful coworker I'm sure he'd make.

Yes, the criminal justice system - works great doesn't it?

Anyway, the house is truly beautiful, and needs to be saved. Once again I'm tempted to start playing the lottery just so if I ever won I'd start saving houses like these.

Springfield's approach toward's protecting houses like these isn't tough enough. The mayor's assistant is saying there's not much we can do - well then the ordinances need to be changed!