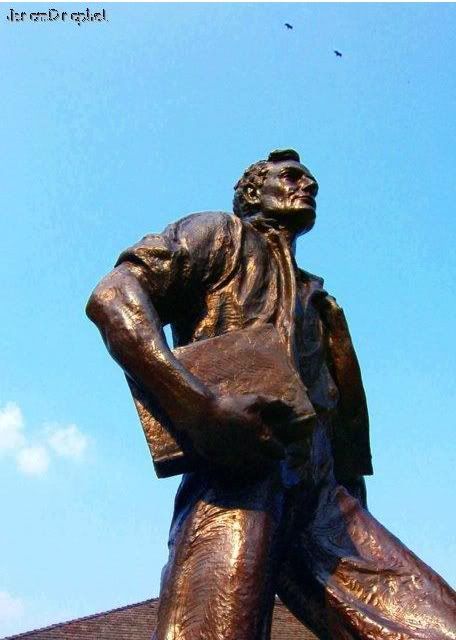 Photo:
Lincoln & Eagles - Abraham Lincoln Bronze Statue @ New Salem Historic Village
I couldn't have planned this photograph. I was very pleased when these two eagles soared overhead while I took photographs of an Abraham Lincoln Bronze Statue at New Salem's Vistor Center.

I'll be posting more on New Salem in my next post.

The photograph above was taken at the New Salem Historic Village which is outside of Petersburg, Illinois. Petersburg, Illinois is just twenty minutes north of Springfield, Illinois. All photographs for this post were taken by JeromeProphet.