This Saturday Springfield's South East Spartans were defeated by the Lanphier Lions 19-6. The Band, Poms Squad, and Cheerleaders put on quite a performance. The Spartans despite the lopsided score put on a good defense in the second half of the game.
On September 3rd, the afternoon of the game, there wasn't a cloud in the sky - no kidding - not one single cloud!
Just before the game, as the team was walking to the field, I overheard on member of the team say to another, "Yeah, We Cool". Now there's the spirit! Keeping cool in the intense heat would have been quite a feat for anyone that afternoon, especially team members in those helmets, and uniforms!
Photo: Team takes to field 09/03/05 - Low Fiving - Yeah, We Cool!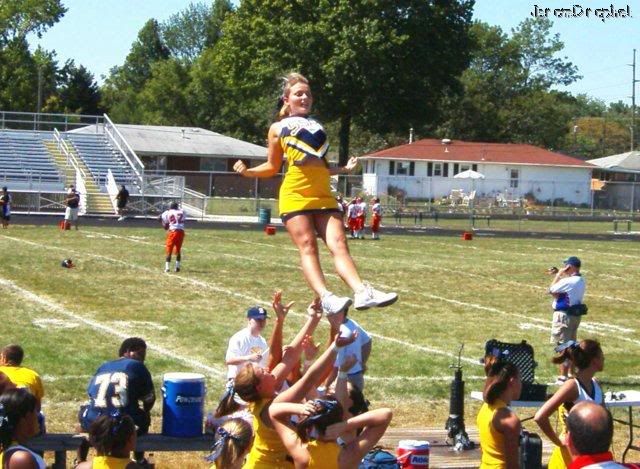 Photo: Cheerleader Sailing!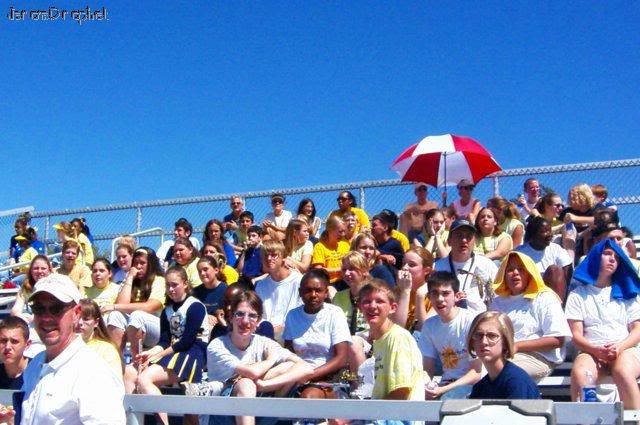 Photo: Band in Stand
Photo: Lanphier's Offensive Team Dominated the First Half.