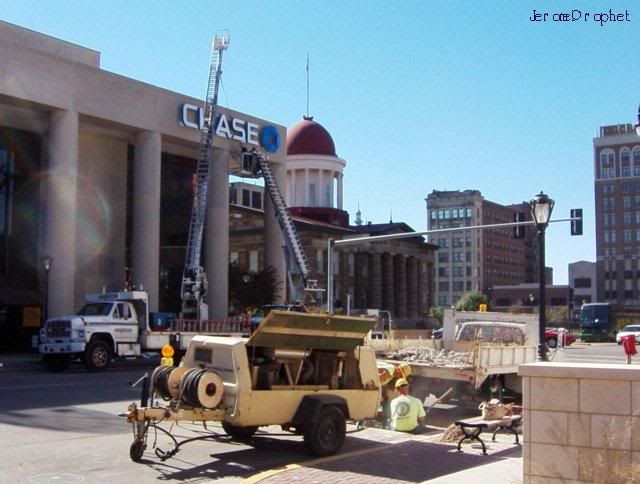 Photo: Ace Sign Company Installs Marine Bank's Chase Sign & City Crews Install Lights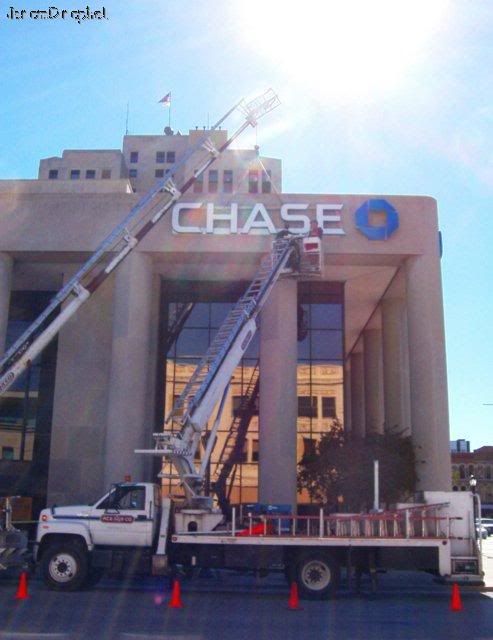 Photo: Ace Sign Company Installs Marine Bank's Chase Sign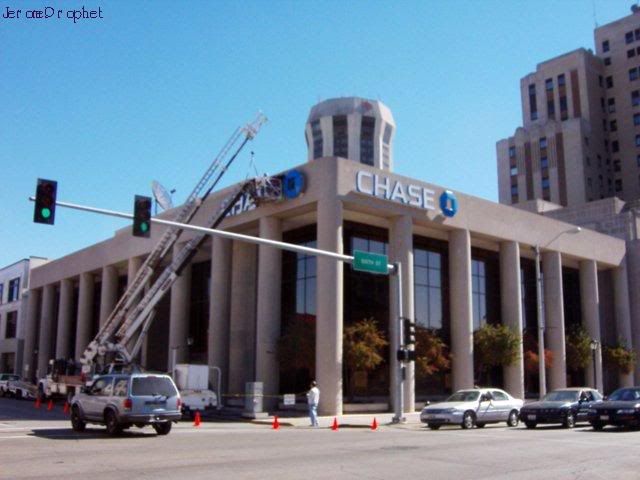 Photo: Springfield, IL Historic Marine Bank Trades in Bank One Sign For Chase Sign
Springfield, Illinois' Ace Sign Company finished installing the Chase signs on the Historic Marine Bank located at the corner of Sixth and Washington. Marine Bank, the oldest bank in Illinois dates to the period when Abraham Lincoln lived in Springfield, Illinois. It was owned, and operated by the Bunn family until it was sold to Bank One. Bank One was recently acquired by J.P. Morgan & Chase Corp.
Washington street between Sixth, and Seventh is a hub of activity. While Ace Sign Company workers were busy installing the Chase Sign Springfield's City Water Light, and Power work crews were busy installing Victorian style lampost, and street lights. In one photo included in this post you will notice a city worker sunken waist deep in the street while employing a jack hammer. Trenches are being created to install underground electrical tubing.
Meanwhile one block away to the north a large project, by Springfield, Illinois standards is being undertaken at Union Station, and Union Station Park. Downtown Springfield, Illinois is bustling with tourist, office workers, and construction workers. It is truly an exciting time in downtown Springfield.