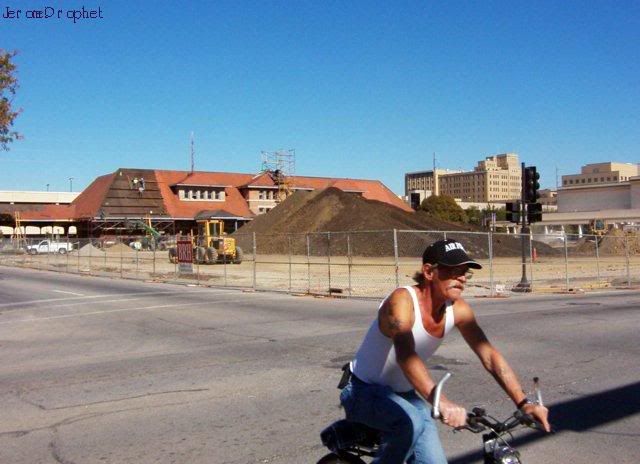 Photo: Union Station Park Project From Fifth & Jefferson
Photo: ALPLM Union Station Park Project Dirt Mound
Photo: Springfield, Illinois' Union Station Park Dirt Mound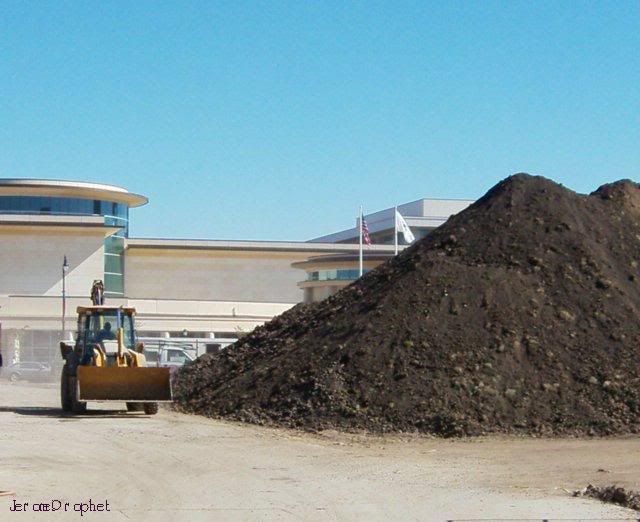 Photo: Abraham Lincoln Presidential Library & Museum Park
Hey Mister, Whatcha Gonna Do With All That Dirt? BRH Builders, and Constructors has hauled in tons of topsoil for the Union Station Park Project. Union Station Park is now a part of the Abraham Lincoln Presidential Library, and Museum Complex located in Springfield, Illinois. Over twelve million dollars is being spent on Union Station Park, and an equal amount on Union Station itself. This area is abuzz with non-stop activity, and it is quite impressive to witness.
The thousands of tourist who visit the Abraham Lincoln Presidential Library, and Museum each day are being treated to a bit of local, state, and national history, and it's not all in the Library, or Museum. This bit of history is taking place right before their own eyes with the refurbishment of Union Station, and the creation of Union Station Park.
The
ginormous
dirt pile which is featured in this posting's photo series is the largest man-made dirt mound I have ever seen in person. Soon it will be level, and the mound will be nothing but history - just a dirty little secret that people will soon forget.