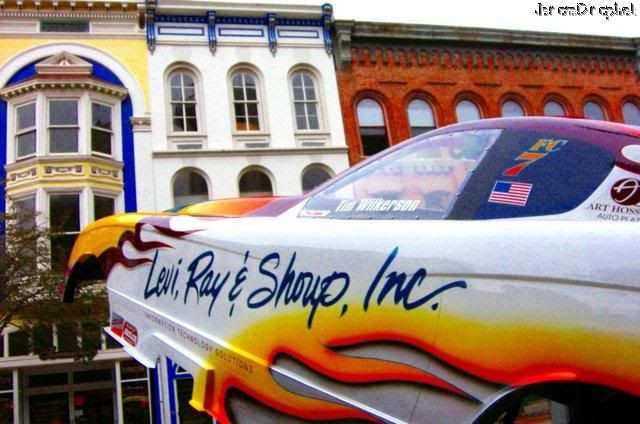 Photo: Levi, Ray & Shoup Dragster on 6th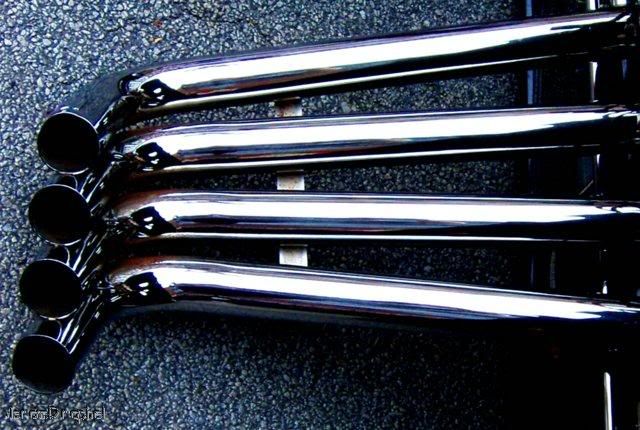 Photo: Levi, Ray & Shoup Dragster Pipes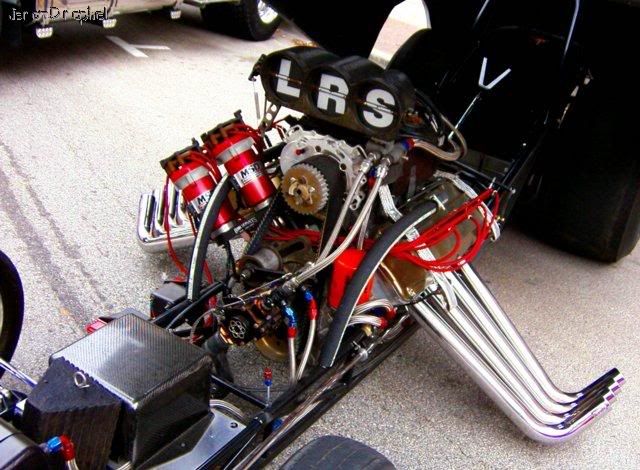 Photo: Levi, Ray & Shoup Dragster Engine
Photo: Levi, Ray & Shoup Dragster on Route 66
The Levi, Ray & Shoup
Dragster was on display at the 2005 Route 66 Mother Road Festival held in Springfield, Illinois this weekend.
The
LRS
dragster was positioned on the street space in front of
Maldaner's
restaurant.
Maldaner's
is located at 222 S. Sixth street in the heart of Springfield's historic district. Sixth street for those who may not know was part of historic Route 66.
This post features a series of photographs featuring the
Levi, Ray & Shoup
dragster. The
LRS
dragster is beautiful in form, and function. The sleek aerodynamic curves of the machine are as beautiful as the precision, and power of its engines.
My favorite photographs of the
LRS
dragster are those in which victorian era buildings are seen in the background. The 21st Century dragster looks as if it's about to take off into space right from the street Abraham Lincoln practiced law from.
LRS
is based in Springfield, Illinois, and is considered one of Springfield's premier employers.