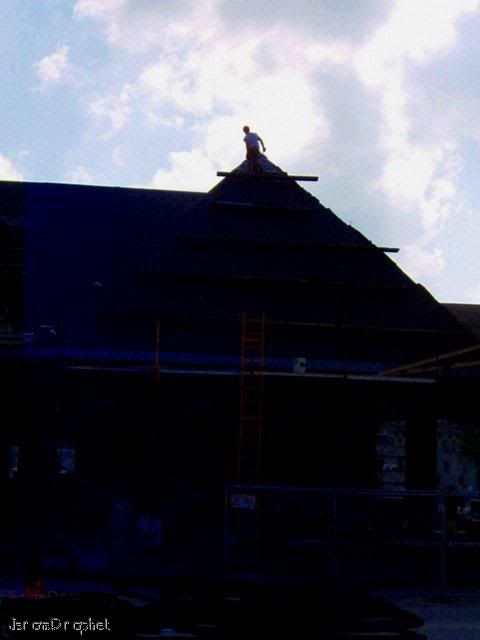 Photo: Construction Worker Atop Union Station Northwest Window Peak



About Photograph: I used a very high contrast, and a super saturated color setting to brute force the "Upon the Pinnacle" theme. The photograph was taken of the north face of the Union Station in Springfield, Illinois. Union Station located on Madison Street between Fifth, and Sixth streets is under construction, and is now a part of the Abraham Lincoln Presidential Library, and Museum Complex. The photo was captured on the north side of Madison street at street level.

I am impressed with the casual nature of the construction workers working to renovate the roof of Union Station. Just one momentary lapse of judgement, just one slip could result in a fatal fall, yet the carpenters seem to take it in stride.