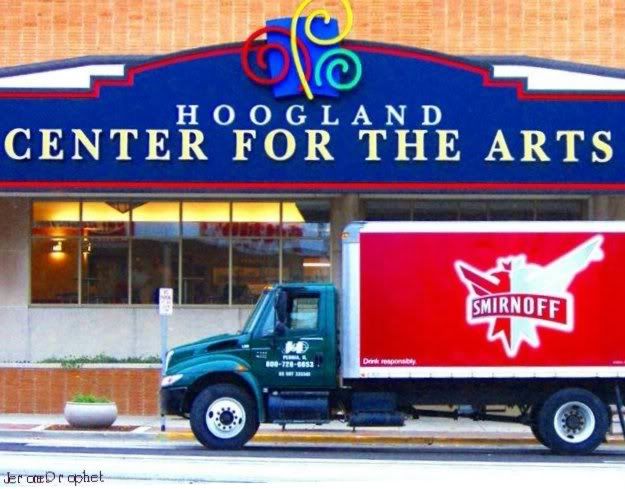 Photo: Hoogland Center for the Arts Vodka Delivery 10.20.05
This photograph obviously screamed out for the taking.

Thursday, October 20th, 2005 was the first horrible Fall day. Wednesday had been a beautiful day, another Indian Summer day.
Thursday was cold, wet, and windy. A gray sky day which informed us all that Summer was over, and that Fall was itself struggling against the encroachment of Winter.

I found little beauty outdoors Thursday. Dull colors, flowers dying, leaves falling but their colors dulled by gray sky tones. Yet as a leaf falling from a muse's tree so too did this photo-op - right into my camera's sights.

Yes, some in our community appear to be stocking up for the Winter. The Hoogland Center for the Arts is located in downtown Springfield, IL on Sixth Street. Definately, a Smirnoff kind of place to be.