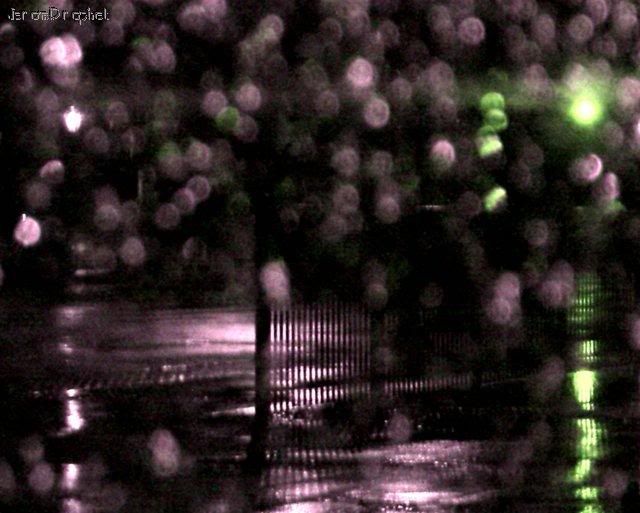 Photo: The Gate
I snapped this on Holloween Evening. Last night was a cold rainy, horrible night dominated by witches, warlocks, elves, trolls, vampires, pixies, space aliens, zombies, various Star Wars characters in search of a sugar fix. I saw very few children trick or treating last night. Some parents were helping their children by driving them from house to house. A few braved the elements with help of umbrellas.
Our family made a night of it by eating out. The Chinese Buffet we went to was somewhat empty, but the Chinese waiters, busboys, and host were all very happy - almost giddy, to see our party dressed up in gothic, vampire-type costumes. The hostess told me that China doesn't celebrate Halloween, but she did offer me some candy.
I consumed a few pieces of Hersey's chocolate, and a mini-mounds bar. Just a bit more candy this year than last. Last year I gave in, and ate one, and one half very small pieces of candy!
Last year was special because I recorded the entire outing on video, and our family went with our neighbors - a total of over ten children all together! Sadly, the family we went with last year moved out just this week. We already miss them, but they had outgrown their home, and Springfield, Illinois. Good luck in Virginia!
About the Photo: Taken from within my car on Halloween night this photograph was obtained in downtown Springfield, Illinois. I altered the hue to fit the Halloween theme. The raindrops are evident, as well as the green traffic light. I've titled the photo - The Gate, and had planned to write a fictional short story - a scary one for Halloween, but I fell asleep before I got the chance! And it's too late now.