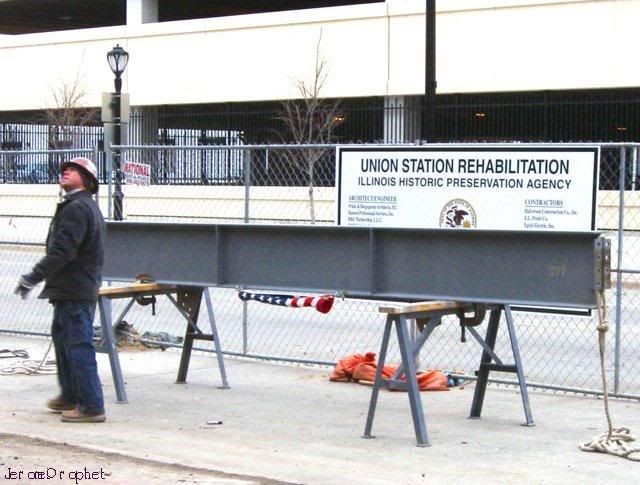 Photo: Union Station Springfield, Illinois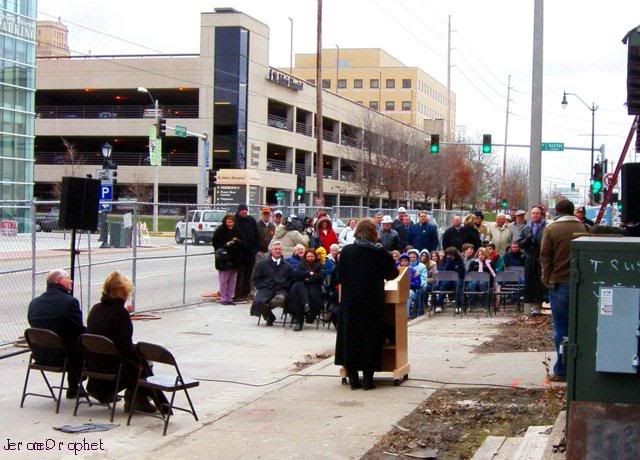 Photo: Abraham Lincoln Presidential Library & Museum
Photo: Clocktower Beam Signing - November 29, 2005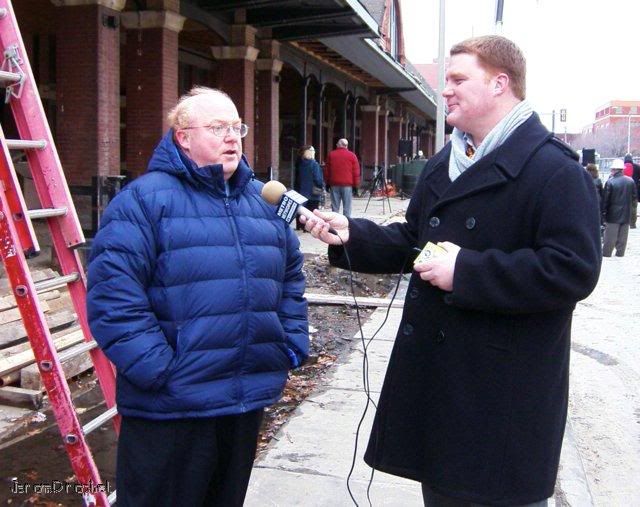 Photo: Richard Norton Smith - Beam Signing
The final steel beam was lifted into place for the new clocktower at Union Station. Union Station is part of the Abraham Lincoln Presidential Library and Museum Complex which is located in downtown Springfield, Illinois.
Various dignitaries attended the beam signing, as well as students throughout the state.
It was a very cold, and windy day. I felt sympathy for those speaking at the small podium as none of those speaking wore hats - I guess it doesn't look good on camera.
I could have walked up, and signed the beam, but I found myself overcome by my desire to photograph the event for historical purposes. Despite being surrounded by photographers, and journalist with notepads in hand I felt as a blogger I had to represent the blogging world - and so I did.
I'll post a few more photographs of the event soon.