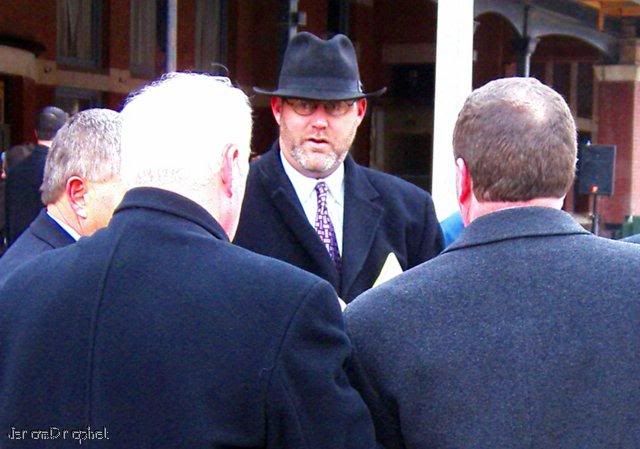 Photo: Union Station Beam Signing Ceremony - Springfield, IL
Photo: Final Beam for Clocktower Ceremony 11.29.05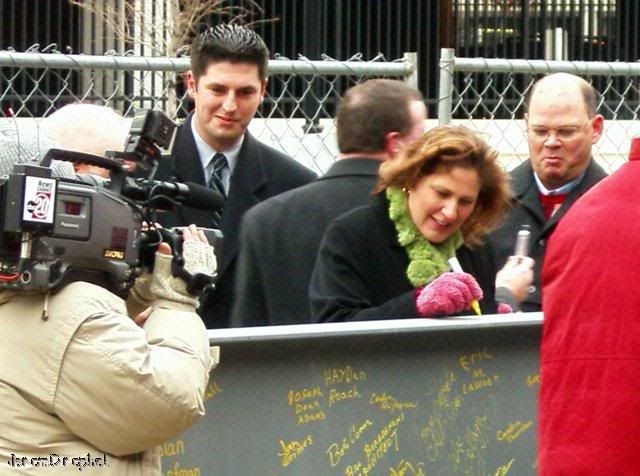 Photo: Abraham Lincoln Presidential Library & Museum
This post includes a few more photographs of the beam signing ceremony for the new clocktower which is being constructed for Union Station. Union Station is located in Springfield, Illinois, and is a part of the Abraham Lincoln Presidential Library and Museum Complex.
The beam signing ceremony was conducted on November 29th, 2005 on the north side of Union Station just off of Madison Ave between fifth, and sixth streets.
Congressman Ray Lahood, and Richard Norton Smith were just two of those in attendance.